Highlights are good but im worried about his conditioning. He is carrying a lot of bad weight.
Kneebiters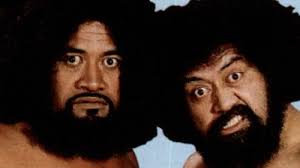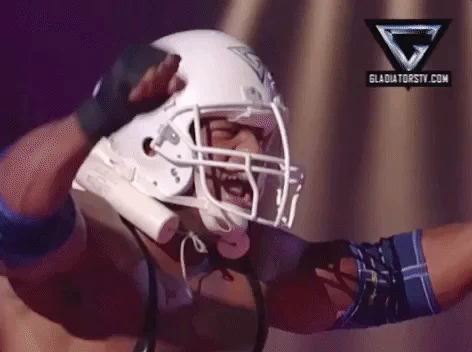 After his performance this year maybe the Lions think they can sign him as an UDFA if he goes undrafted.
He's a top 3 rounder. He's not going undrafted unless there's an injury not being reported.
He won't be there, but the earliest would be round three. Unless he discovers "Buddy's".
Will we draft him? Fat chance.
I think he ate himself out of the first 3 rounds. Ika was not a good football player this year. If he gets drafted it will be on the potential he flashed the previous year. I think he will need at least a year on a practice squad to get into football playing shape.
I don't know what to think about Ika. My desire to find the next Ngata or even Rueben Brown colors my perception and objectivity. Would desperately like to find someone to rotate with McNeil and to pair with him in obvious run situations.
Ika is Jekyll and Hyde. When he's on, he's collapsing pockets, throwing people around like rag dolls, and destroying play designs. When he's off, he plays too high off the snap, and is a threat to his own teammates as offensive linemen use him like an unwilling wrecking ball.
I think a lot of what he does never shows up on a stat sheet. One thing that stood out to me was logging over 550 snaps in both seasons for Baylor, or about 42 snaps a game. I think if you're rotating him with McNeill you can bring the snap counts down for both and end up with a fresher product.
Second, a lot of people are noting his numbers dip last year, I simply saw him getting double teamed a lot and teams running where he wasn't. He really surprised offensive coordinators his Junior year with his six sacks. His senior year, they were ready for him and had a containment plan. That's a great compliment.
I can see him being a great addition for this team. He looks like he gives a lot of effort on the field, not just some tub of lard leaning into people. Keeping him on a snap count I think is key to keeping that pad level down.
I'm not sure what he's worth in draft capital, but I can see him as a key piece in shutting down the running game that mauled us last year. Sure think it would be fun to see him line up next to McNeill and shut down the interior, or an all you can eat buffet, or both!
I think his snap count may have been high this year because if the opposing team was on the far hash he could not make it off the field. I saw about 7 Baylor games this year and he had no impact. I agree he did show flashes the previous year and was projected as a possible first round pick. I watched him because I wanted him to be good. I just didn't see it. I could be wrong.
TDN has him as a 4th Rd pick and his comp is Danny Shelton.
Have the Lion's met with Benton from the Badgers yet? He's far superior as a prospect when compared to Siaki
Problem being price tag. Benton probably requires a late 1, early 2 to add. Siaki looks more like a 3rd round type prospect
Not as of this publication. Lions still have approximately 9 top 30 visits left in their pocket. So…
What about Mazi Smith? His film is pretty good, not quite Benton good but definitely better than Siaki
Good question! Yes, they have. I believe I remember that they met with Mazi at local day, along with a bunch of other Michigan prospects
Thanks for the info!
Are we sure about that? Bad year. Bad workout (but as a nose I don't know how much that matters. Might offer a pinch more pass rush than some other prospects, but enough for a day 2 pick. Late round 3 is possible but my guess is he goes early on day 3.