this has to be fake?
yeah.
Someone sent it to me this morning
Not sure if it's real or fake
now that I'm looking on internet its definitely fake ■■■■■■■ got me lol
I got fooled by that one too. Stafford is on IR.
looks stat-wise, that Goff beat all of Erin's numbers this season.
We'll see…
McVays hate for Goff might be too much for the Rams to actually play for a win.
Kelly is going to take erin out with a few pretzel shots
Wait a minute, are you telling me that all of those $3 bills I have been saving for years are not worth the paper they are printed on? And here I thought I had a chance to be a millionaire.
LOL
From what I've heard in GMFB mcvay and Goff have come a long way in their relationship. Supposedly mcvays really happy for Goff.
It depends on what kind of paper they are printed on.
Hey man, TP is expensive, you are set now!
I don't buy it
Time and Lombardis heal all wounds.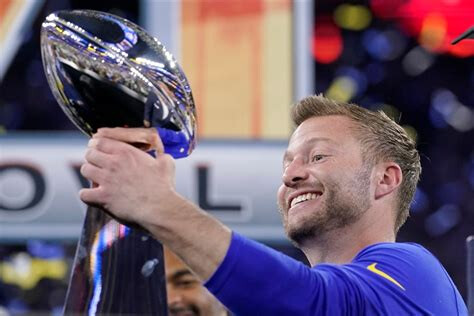 McVay has said that anyone that is concerned for Hamlin doesn't have to play.
The more I think about it, the more I think he meant to say, 'I have one more chance to ■■■■ Goff, I'll be damned if I'll let it pass'.
Right!!! Think McVay says that if the Rams are in contention
What makes the situation even sadder is that the only reason McVay turned on Goff is that they were the final 2 choices for the Chunky Soup spokesman and having Goff in a smaller market was a deal breaker for Campbell (the soup not the coach.)
I've heard so many theories. Only Goff and McVay know what's going on. Maybe, only McVay.