Wow, didnt see that one comin.
Reminds me of when we fired Caldwell . . . wasn't warranted, but if you can get a coaching guru like Patricia, you pull the trigger.
Not at all.
I'm calling my shot. Caldwell is HC in Florida this year, and I think it's Miami. My spidey sense says that they dumped him because they're afraid somebody else is about to hire someone they covet. That very well may be Caldwell given his success with QBs and given his time there and the number of people that once coached under him that went there. I'm 80% saying Miami and 20% Jags for Caldwell.
Don't understand this firing
Firing Flores for Caldwell is 100% smartest guys in the room, threeve D checkers…good luck to them if they really covet the man of 1000 emotions, yet only one game face, 3 wrist watches, and is an in-game knucklehead.
There must have been a power struggle of sorts behind the scenes. Bizarre decision.
I assume the Texans are straight on the phone to him and typing Culley's termination letter given the Patriot links.
ESPN update says Miami is targeting Harbaugh.
I could see Flores getting picked up by CHI.
It's not often you can get a rocket scientist and a pie eating champion in the same day. You got to act when the apple pie is hot.
So much for my spidey sense, LOL.
Still, when you move on from a promising situation with a few question marks as quickly as they did, it does smell like Deadstroke suggests, too, that someone they're coveting is available.
The Dolphins obviously have connections to Michigan through Stephen Ross.
Forgot about that, makes more sense now.
I'm sticking with Caldwell.
Jeff Darling?? Is that a stage name??
That sounds like something Zsa Zsa Gabor would say, lol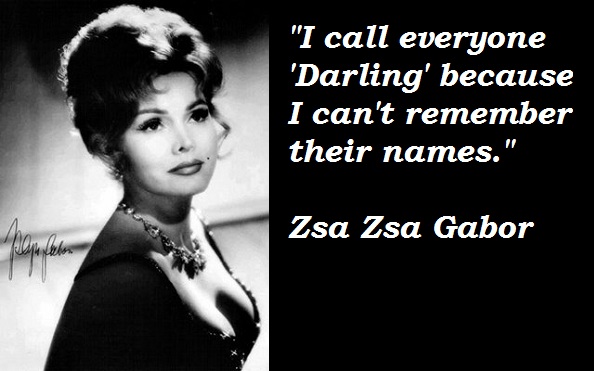 Saw a tweet that said Flores was the driving force behind Miami's interest in Deshaun Watson. Maybe someone higher up disagreed?
Don't know for sure, but could add context to the firing.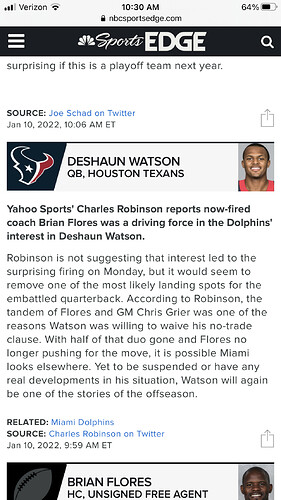 If Tua is their guy, it makes sense to fire a coach that publicly said he wasn't good enough. How could Tua ever trust a guy like that again?
Flores is a good coach. Really stupid move by the Dolphins. I just hope he doesn't end up in Chicago or Minnesota.