I have nothing but the greatest of respect for Bill Belichick. But I am thinking that era is done.
First thing they have to do is strip him of the GM title. Like most coaches Belichick is a terrible GM, which is why their roster is currently so bad.
Especially at skill positions. When he drafts a WR, he takes N'Keal Harry instead of Deebo Samuel or AJ Brown. He takes Tyquan Thornton instead of George Pickens. He takes Aaron Dobson over Keenan Allen.
When he drafts RB he takes Sony Michel over Nick Chubb, Damien Harris over Tony Pollard, and Laurence Maroney over DeAngelo Williams and Maurice Jones-Drew.
He's had a few mid-round hits at both those spots but his premium picks have been really bad of late on the offensive side of the ball. Bring in a legit GM and let him focus on coaching and see what happens.
If you look at his whole career he's a sub .500 coach without Tom Brady.
Hes got mac jones a qb. Try winning with that, lets also not forget he won with matt ■■■■■■■ Cassell
The issue IMO is Bill is tough to play for. When you are winning, players are more willing to play for a hard ass coach. But when the results aren't happening, it can lead to players checking out.
Most of the players that won are long gone from the roster now. I think they have been outscored like 70 to 3 the past 2 weeks. That's pretty wild for a BB coached team.
Yet he still didn't make the playoffs.
The headline of a PFF video tells you all you need to know: Patriot Autopsy.
What was the record of the 2005 New England Patriots?
The New England Patriots finished the regular season with a 10-6 record. They went 5-3 at home and 5-3 on the road. Including the playoffs, the New England Patriots went 11-7. Their final game was a loss in the Divisional Round to the Denver Broncos.
That was a very long time ago
He also won with Jimmy G and Brissett. For awhile every QB who played there won, though certainly Brady played the vast majority of games.
They're hurting at QB, but the overall talent drain is real too
The Pats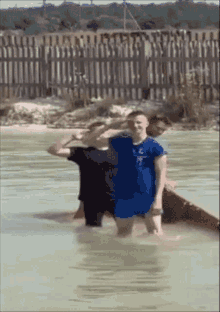 It was because of a tie breaker. 10-5 record. And 11-5 normally you make the playoffs with 11 wins, yes or no?
The year before they went undefeated in the regular season and Brady threw for 50 TD's. With the same offense Cassel threw for 25 TD's. Let's start with some facts here. Any backup QB in the league could have done what Cassel did on that team. They were stacked.
See if he will come back here as a position coach…yknow, full circle.
Defensive analyst… I'm like 13% serious