Pic against the Bear? Shouldn't matter if it was on purpose or not. It was beyond 5 yards.
The commentators didn't mention it.
i was thinking that. They praised it in fact
Some announcers are less inclined to mention the fairness of calls.
It was illegal contact.
The guy was just standing there and Sam ran into him.
He has a right to his space
I don't agree but it is behind the Lions now
He wasn't standing still, he ran right into LaPorta. It should have been a penalty on the Bears based on how that type of play is typically officiated. I have to credit the Bears defender for looking back at the QB and pretending he didn't see LaPorta. That is a small detail that makes that guy a pro.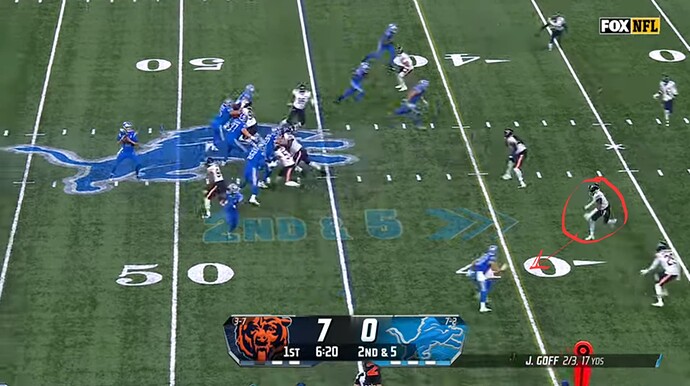 Seems like it shouldn't matter whether he saw him or not, he still ran into the guy. The announcers knew that was a penalty, if it wasn't you would see that sort of thing all the time