Has anyone seen Counterpart. Watching the 1st episode looks like it's going to be good.
I haven't. been looking for something new. I started Glitch and liked it but been reading it gets really bad. So I'm wondering how much I want to invest in that
Counterpart is a thriller/scifi with JK Simmons. It has 100% rotten tomatoes
as long as he wants pictures of spider-man I'm in
It's good, not great. My standards were pretty low during Covid winter, so made it through the whole thing.
just started season 2 of Better Call Saul. The first couple episodes of season 1 weren't good, but I stuck with it and am glad i did. It got alot better.
Keep watching, it gets better and better, I promise!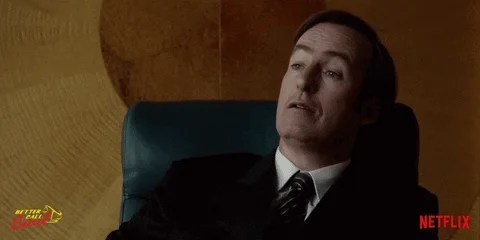 Gets better. Kim Wexler (Rhea Seehorn) is tough not to fall in love with.
She really needs to do a Star Trek episode or movie as a Vulcan or a Romulan because her eyebrows are perfect
yes - there is something about her – not really the look i go for, but i do see how any red-blooded guy could fall in love with her.
Tried to watch Dahmer. Can't do it. It grosses me out knowing these things happened. I'll watch shows and movies about ghosts, demons, monsters all day long. But real life monsters just gross me out too much. Made me physically sick to my stomach. Though in fairness it might have been the stale cheese danish I ate
Watching Peripheral and digging it. Hard to stay awake though if I'm watching in the evening. And White Lotus is pretty funny for dark comedy
It is truly disturbing some of these shows they put out these days. I got no time for that shit. Way too dark and depressing. I don't think that's good for anyone to be watching to be honest.
Gonna bookmark Peripheral.
No blocking way I watch Dahmer…trash TV.
Tulsa King pilot was OK. IDK why I like Stallone on TV, but I do.
I watched it (the pilot).
I also watched Samaritan.
I honestly don't know if I'll watch another episode of Tulsa King.
I watched the Night Skies series not knowing that it was cancelled. I'm more than a little bummed about that.
Peripheral has been interesting. There are parts that are just plain stupid, and there are a lot of characters that you wouldn't mind seeing written out of the story, but there are enough personalities to develop genuine interest in some.
I have to watch it on the loud side to make out a lot of the speech, especially among the Brits. Napping is a virtual impossibility.
I watched the 2nd episode and found it much, much more entertaining.
Binged White Lotus seasons 1&2 over the weekend.
So good
Finishing Peaky Blinders today or tomorrow.
then starting season 3 of Jack Ryan.
few other misc shows.
Just finished Severance - Brilliant
Halfway through season 1 of From - It's compelling but I'm afraid the plot points are all over the place. And the dialogue can be a bit tedious