I barely watch baseball until the postseason, but I've heard about this on the radio on my way to work. I am so frickin confused about it. Like…is this for real and the reality of this player long term? Or just a blip we should appreciate before its gone shortly?
Either way…still really cool.
Ohtani is insanely talented, came over very early in his career unlike most Japanese transplants, and has been hurt most of his first two years. If he stays healthy, he is a freaking stud. Not a batting champ, too much swing and miss, but he can hit 20-30 points above league average with + power, speed and just a nasty nasty pitching arsenal.
I just can't compute that. Its like you are telling me there is a kicker who can jump in and grab 12 sacks at DE.
More like SeaBass gets a couple snaps at TE and pancakes a safety on a jet sweep.
I was at Ohtani's last game in Japan in 2017, what an atmosphere it was. He's legit, the Japanese Babe Ruth. Staying healthy for a full season is the only thing holding him back from being the best overall player in baseball.
He hit another 440 foot homer last night to give him 14 for the season.
He doesn't hit the ball, he clobbers it.
Reminds me of Ken Griffey Jr at the plate.
That is an interesting comparison because griffey jr is unofficially known as having possibly the most beautiful swing in the history of the game. Otani has about the same build though hes bigger and just a bit less fluid.What is really different is that all the modern techniques for shortening up your swing stand out with Ohtani when you compare it to Griffey Jr
Yea good point. And it's more their physical size, both from the left side of the plate and the distance they both destroy home runs that makes me think of Griffey.
Griffey did have one beauty of a swing!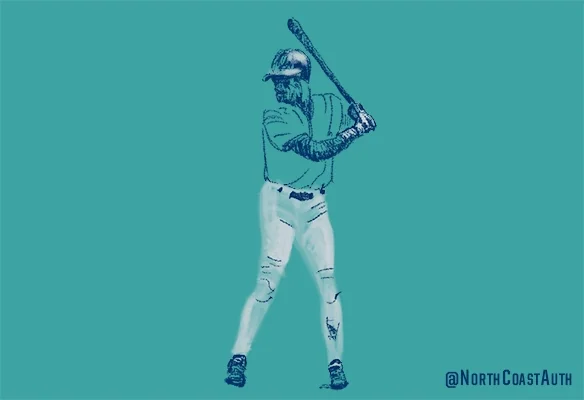 He doesn't hit homeruns. He simply allows the other balls to stay in play.
The stance and the swing is the best I've ever seen. I typically give my video game characters the Griffey stance and swing and when I played I tried to mimic it. And stance and swing aside, there's nothing quite like when Griffey connected on a pitch and instantly knew it was gone. The way he would instantly drop the bat and admire it before it left the park was awesome.
It's more like a QB that throws for 4000, flips it around and has 12 sacks too
I wonder what the WAR difference would be for a guy like this between NL and AL.
I think an NL team would park him at first base.
I played ball as a kid with a guy who ended up being 7' 2". Poor guy never really was athletic but on first base you couldn't throw it over his head w/o him catching it.
Is this a joke, or something that I'm not understanding?
Wouldn't a legit-hitting pitcher be a sizeable advantage in the NL and little more than a novelty in the AL?
In the AL he can play every day w/o compromising their D as he simply occupies the DH role. It's an advantage in both leagues.
He needs a field position in NL to hit when he isn't pitching, that's all. I don't want him in the outfield making throws and running into walls and stuff.
1b has its hazards too, just tell him no splits.
Just another day at the office…