Good. Can't stand "da Bears."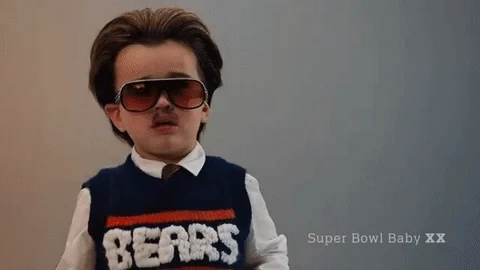 I think we are still sitting with the 2nd best QB in the Division.
And being 26, if he turns out to be a viable replacement for Stafford, he'll still be around when freaking Rodgers decides to retire. Hopefully we're set at QB with Goff for the next 10+ years.
He's close enough to Cousins that their ranking for #2 could flip flop from week to week.
Yeah, I could definitely agree with that.
Will get a better feel when we start watching him week in and week out.
They strike me as incredibly similar QBs.
Cousins is better than Goff
Yeah. Bundle them up with Tannehill and you're looking at 3 QBs who basically are "the run sets up the pass" type QBs. You could probably add Garapolo to that list.
Probably. He's been more consistent year in and year out. Do keep in mind that when Cousins was Goff's age he was 2-7 in 9 career starts.
Tannehill's much more athletic though
I agree there, sure. Overall they're starters but not franchise QBs who've been abandoned by their first team but can find success on a club that's committed to the run and play action. They're also kind of "friends with benefits" in that their current team will keep them around, but if a prettier girl enters the room, it could be curtains.
Agreed. IMO we exchanged a 33 year old top 10-12 QB for a 26 year old top 16-20 QB and two firsts and a 3rd. Given the circumstance I think that's quite good.
The logic will be ignored. Lol
We can trade down and take best CB, Edge or DT on the board to a QB hungry team- see SF.
Add C Barmore, Dylan Moses, Rhondale, and A Samuel Jr, and a RG in first 3 rounds. RB in 4
Take top Edge, a top WR next year, DT in 2, and RB in 3…
If Goff isn't the Guy, trade both 1sts and a 2nd in 23' for "THE GUY" with all the other talent in place…
Yeah, no complaints here. We'll see how it goes. There's a lot of question marks that will directly impact his production this year.
Well put- factoring age give. The 2 years left on Stafford deal, and two years of guaranteed money with Goff. Let's base this on 21' and 22' only
Mahomes
R Wilson
A Rodgers
J Allen
D Watson- diva
T Brady- if he chooses
K Murray
J Herbert
L Jackson
Dak- assuming health
Matt Ryan
Burrow- assuming health
Baker Mayfield
Tannehill
Stafford
Cousins
Goff
Tua
Big Ben
Carr
D Jones
A Smith
Darnold
Locke
Trubisky
Garropolo
Wentz
Teddy B
The latter group isn't in order, but their teams want to replace them. Each are either on rookie deals or making 21m plus btw.
I don't think Baker should be above Goff but I think Carr should probably be above him. Stafford is too low IMO.
One thing we know for sure - You're not an NFL scout.
C'mon man, that's harsh . . . true, but harsh
Exactly. Those picks are gonna be HUGE. Who knows, maybe Goff catapults into a top 10-12 QB in 2 years. He is still so young, has plenty of time yet still for developing.
Yeah. Goff is only seven months older than a Baker Mayfield.