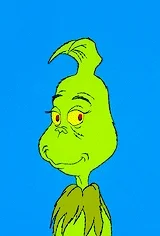 That was perfect.
And it's even better because he's a Packers fan.
You know he's hiding tears behind that fake smile.
He is the single greatest packer fan of all time.
His best moment was his live reaction to last years draft when we traded up for Jamo… there were real tears
He is funny… I refer to him as Tom Gassy. Too much cheese will get you.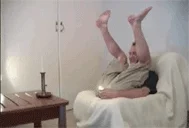 I almost want the Packers to get Richardson just so I can watch the Tom Grossi bits about him.
His hate for the Vikings is immense. Wisconsin really don't like Minnesota people coming over. On par with Chicago. Maybe more now. Tattoos, pink hair, and fat.
Grossi didn't disappoint. He is one of the few people I subscribe to, and the guy is a riot to listen to. He nails most fan reactions perfectly, and I even enjoy his live stream of games better than the standard play by play commentary.
Grossi is one of the people you can tell is really having fun at life, and it shows through.
Fairly accurate visual representation of the roller coaster that is this forum! Lol