Agents take on the initial asking price for NFL Players . . . WOW!!!
Makes them magic beans look like a better deal don't it…
Anyone that pays Allen Robinson $90m over 4 years with $50m guaranteed has rocks in his head.
If thats the WR market, time to shop at Aldi's.
I figured once he was the last big dog left he'd probably be getting 22/23m. Maybe giving up a couple late picks for Cooper isn't such a bad idea after all. Hell maybe even that comp 3rd.
Their projection on Davante Adams doesn't make sense to me.
They have him get more money per year in the first 3 years than the last 2 years…

I realize that much of that is SB money… but I still expect a backloaded deal that makes the AAV look bigger… but allows the Packers to move on after 3 years.
How about that comp 3rd for Brandin Cooks deal I heard about before???
Who brought that up? He must have lots of good ideas. Bet he has some damn fine dad jokes as well.
Uhmm, I'm all about drafting 2 WR's and calling it a day with WR FA. Draft a TE and use the other 5 picks on D. NO trades, easy. This is still a building year, but it does not preclude us from having a winning record. 2022…we can hit the ground running. I have zero, "woe is me", saved up for this overpaid BS. Final cuts, UDFA's, we would REALLY have to choose poorly to not get a #1 this year. Fill in some if not most of the other blanks this year and finish it next year and work on depth.
Brandin Cooks for the comp 3rd would be a total home rum. It would give us at least four WRs with proven chemistry with Goff (Cephus and Goff seemed to really be clocking). It also allows us to dip into the "redshirt crop" (Jameson, Metchie, maybe Pickens). Then we can decide if we want to keep Cooks after '22.
If they can rework the cash, and not sure Texans would move on to a player that is doing that well.
How about we hold are beans see what is cut an maybe make offer if not draft use the magic beans. Thats why i like are WR room now an it should get better . Remember most teams only carry 5 or 6 WRs so patience works
It's where the agent would start the negotiations. Also, the Packers are different, they won't guarantee base salary after year one, so in order to do the guarantee, it has to all signing bonus. Nonetheless, it's the starting point for the player side of the negotiation, not what he expects the final numbers to be.
He is fairly cheap by low end number 1WR standards. But due to his advanced age I don't think he's a comp 3rd guy and that wouldn't come until the 2024 draft. So they take a 3rd now as opposed to a potential 4th or 5th in 2024.
The best kind of rum!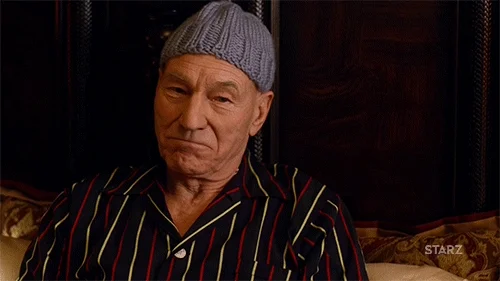 At those prices, hard pass.
Anybody want to resign Galloday?
Yeah, that's why I wouldn't sign Robinson.
Some NFL GMs might agree……
Packers have to be one and I imagine they will bid more than I'm comfortable
with.