Can we still get into the top 4?
Yes we can and there is a better chance then you would expect. Both the Rams last games are on the road against the chargers and Seahawks. I would say it is very likely they lose both.
The cardinals and Falcons play each other today and as long as the Rams lose they will jump one of these teams in the draft order putting them at 6.
The ideal scenario is the Cardinals beating the Falcons today because the Falcons have a winnable game next week. The Falcons play the Bucs at home to close the season. If the Bucs beat the Panthers today and the Saints lose to the Eagles the Bucs will have clinched their division and have nothing to play for next week. If the Falcons win in week 18 that would push the Rams pick to #5.
Colts face the Texans at home to finish the season which they should be able to win. If the Colts win and the Rams lose out now we are at #4.
So quite a bit has to happen but it's definitely doable.
they get a high draft pick ?
I was all about geting a top 5 pick to draft Carter…but after watching him closely last night, no longer all that excited about him. OSU o-line pretty much made him a non factor. We might be better off taking the best corner available whenever we pick.
Stroud's performance yesterday was a boost for the Lions as he will very much be in the mix for 2OA now. Question is where does the Rams pick end up and will someone make a move to get into the top 5 to get ahead of the Colts for Levis/QB3.
Or we could possibly be open to trade downs for a team looking to take the Qb3 too
I have a gut feeling Holmes takes a QB.
Reasons why?
The uncertainty at QB for the future. If next season is Goff's last year here, taking a QB next season only stunts the growth of the team because you have to wait on his development.
Taking a QB this season allows him to sit an learn at a steady pace.
You may not be drafting this high (rams pick) for awhile.
We've had a lot of luck with Goff's health this year, can it happen again next season??
Never give in! Never surrender!
I want you in a fox hole next to me if the shit ever hits the fan.
I personally dont think we will. If you take a QB then Goffs time here is done. Not saying that is in 2023, but taking a QB in the 1st means they do not have faith in Goff long term. I don't think they are ready to make that move.
With that said, Levi's has an attitude and skillset that I think Campbell would really like. Same with Richardson.
Mentioned this in another thread
Rams are officially eliminated from the top draft pick
2 and 3 has less than one percent combined
4th pick is currently around 10%
5th at 36% and the highest
As of right now, we are projected to pick between 4-9 ….
can we draft someone that knows how to run a ■■■■■■■ Defense ???
I actually like picking in that range because its really high, but not so high that we are "forced" to take a particular player or position.
Im liking the idea more and more of targeting Gonzales and Branch in the first to really improve our secondary. Branch was the best player on Alabama's defense yesterday.
That would be a good way to get #25 off the field. Which should be a priority for us.
Maybe holmes can trade up to land Anderson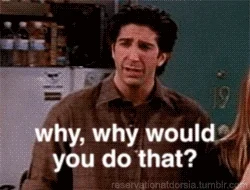 U bench Houston for Anderson?? Houston has played alot this game and not just on 3rd down