Fox needs to apologize for the clock operator today
Thank God someone else saw that. Whoever that was, was on at least 2 hits of acid. Or a really potent frog.
Its all about getting complimentary parts. Jameson isn't here to be an 8 catch guy. We have that in St. Brown and LaPorta is growing into that kind of a guy. We also have Gibby who can give us a handful of catches out of the backfield to move the ball. Jameson is here for the DeSean Jackson role. His most important job is to catch the ball when called upon and take all of the rest of his routes seriously.
Jamo has arrived. The light has really come on, like a completely different kid. Exuberant. I suppose not having to answer depressing questions helps.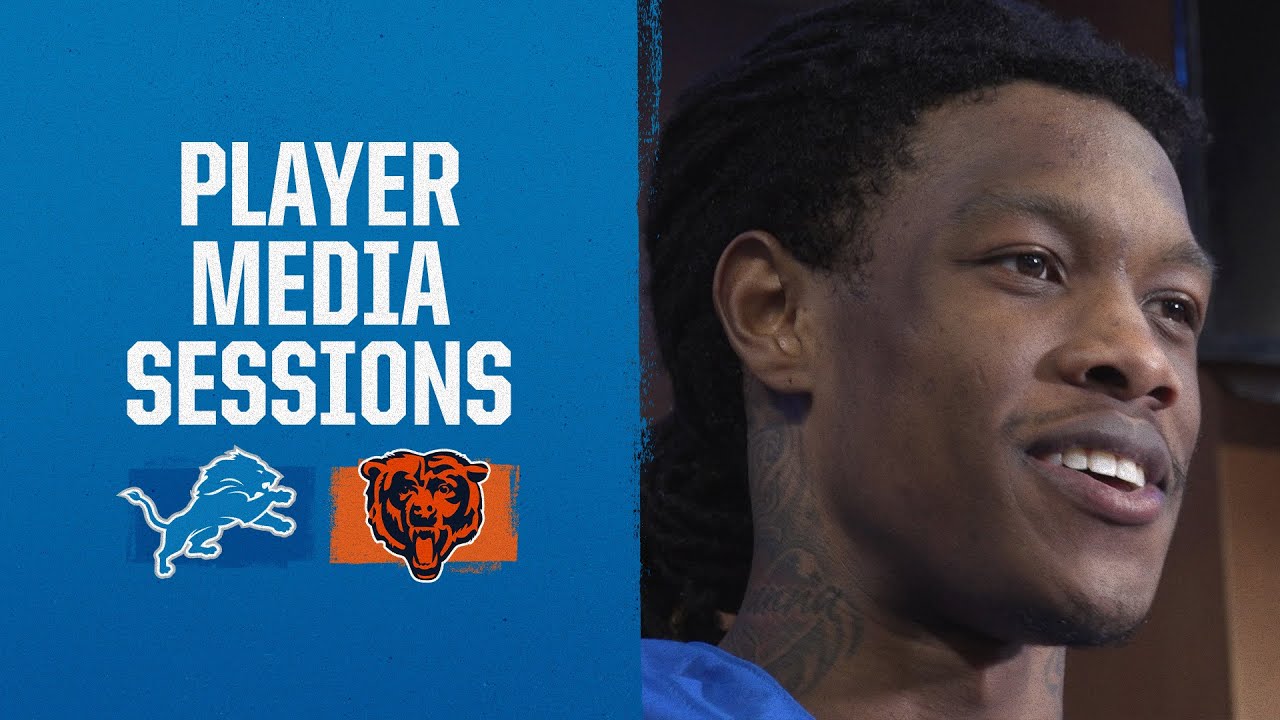 I'm liking the light in his eyes! Now, he's having fun!
Now, it's on Goff! He is at the helm of "everything being (as) perfect" as the NFL gets.
When this team starts clicking, they're going to be scary good!
This is a special time, Lions fans. Don't miss it or look past it. These are the Lions "glory days"!
I definitely enjoyed how Jamo is growing, and you can hear it in his voice. I kept watching after that. My god…does every reporter have to approach a win by framing their questions around the fact that the Lions suck? Nobody knows it better than Lions fans. But can we just enjoy a win and talk about that…ever?
Jamo and Gibbs…which bust will we draft from Bama next year
Branch too. Terrible players
You mean like, "How does it feel to be 8-2, something that hasn't happened in 61 years?"… those questions? Haha I feel ya man.
There's always an expectation, from the fans, that players taken hi in the draft should be NFL ready from the get go. QB's get something of a pass, WR's…well, not so much. This has taken longer than most to "get it", injury and gambling obviously contributed but it really did get to the point of everyone holding their collective breath waiting for the page to turn. Plenty of fans throwing out the "bust" card but here we are, and it's all smiles…today anyway. Really hope this is the day the switch turned on.
When you don't have a lot of time to score, having an absolute burner can be a big big plus
noticed that too
#Ben JohnsonFactor
Jamo got deep in a prevent. Thats a tribute to pure speed!
You've got to respect the clock operators union that got really potent frog written into their contract.
Yeah, that's a killer route concept.
ARSB Brown into the red zone and Jamo behind him in the end zone.
Two defenders are not enough because at least one of them will get one on one, and both receivers are dangerous in that scenario. This one is going to have DCs eating a lot of Tums.
Better have 3 DBs to cover that.
Those who disrespect psychedelics dont have the mental capacity to understand their importance. If you wanna talk shit make it about a dangerous mind dimming drug like alcohol.
Jamo breaks the rule.
He doesn't even need to even…. to be leavin'….
For me it started last week during the Chargers game. A lot of people probably overlooked it, but he made a fairly challenging catch with his hands that's been what he's been missing.
Among things we're apologizing for, I'll have to add the Lions Defense.
4.7 Yards Per Play yesterday is what they gave up. That was enough to pull us up to 16th Overall on the season.
I had been complaining all week that their last 3 games had them at 6.? per play, which was good for 2nd worst in the NFL.
I'd say that Goff had a small part to do with it. QB (Fields) misjudging his WR speed was on display yesterday.