Same facial expression
like sucking the anger with face
Yep. If you'd seen the e-mails Zac has sent me you'd find the comparison even more fitting.
In related news, anonymous slo mo tape of Zac Taylor's angry face was leaked to Ian Rappaport, proving it was his facial microaggressions and not the part timer NFL refs at fault for the do-over
Zac Taylor memes are underutilized
Oh, so they're like the Ethics and Compliance department of the RedTeamCommanderSkins.
Check.
Refs gave the Bengals and ole Zach the Lions treatment. Man. What a bunch of garbage calls there in Arrowhead.
Saints got crammed MUCH worse. But yes another NFL game another frustrating officiating performance. It's the single biggest thing for most fans right now. And it's not just people bitching about their team. There is a shared feeling among fanbases that the current officials as constituted just can't hang.
I missed the Second half (client that could only meet in that time slot).
Scale of 1-10, how bad was the officiating?
10 being the worst ever, and the Rams Seahawks game being a 9.2, I'd say 9
Holy shit, man! In a 3 point game?
Officiating has to get fixed quickly.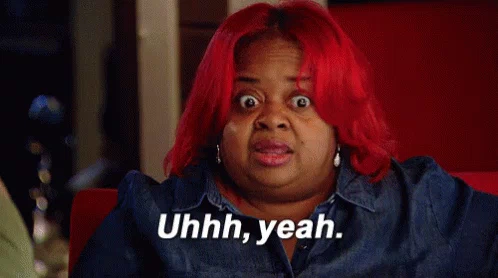 The most egregious thing iMO was the gifted extra play. Fortunately the Bengals got a sack so it didn't impact the final situation. The last flag was justified. Boneheaded play by the poor kid.
Yeah, but there was holding on Eli Apple on that sack so they got a fresh set of downs. Punted eventually but it was a clown show really. Yes the late hit cost them the game. But there was a clear hold right next to Mahomes on that play too and that referee didn't have the stones to throw it.
They didnt get a sack. They called Eli Apple for holding that negated the sack and gave the Chiefs a 1st down.
Now,Eli was clearly holding, because Eli is terrible at football, but keeps getting jobs.
I'm not.sure it affected the game outcome though, beyond some clock run, as Chiefs then gave the ball back on a pu t
That's right. I just remembered Hendrickson getting the sack. Yeah that sequence was problematic then.
Ah yes, the Calvin-Bear's game… remember that 10 all too well.
Or the Cowboys playoff game in Dallas when interference on Pettigrew was picked up and never explained… "Play-on boys!"
…& then the exact same thing happened to them the following week & they were pissed AF. hahahahaha.