It's been never too early.
I've been ready for next late April since last late April.
I'm scouting the tall kids on my grandsons 6s7s soccer team.
Going to see that cat live in Eugene next Saturday
LOL- So good!
This is the type of foresight we need to get this organization out of the hole within 25 years!
From the standpoint of my current, limited lens…and given the current, limited info I have, I feel like that's the best way to go. I do think it's odd that ppl have us taking a QB w/our late 1st rounder though. I don't see that working out. Im always wrong, but hey! I want some Game-breaking talent. Let's go after our QB when it's actually a real option for us.
We need some dudes that can pump some juice into this O.
Thibz would pump some juice into the D.
I would love to go DL and WR early, and another WR a few picks later.
We have the opportunity to build one hell of a team, but I have no clue how we're gonna find our QB. If Goff continues to slide, it is by far my biggest concern.
I'm not saying this is what they will do, should do, or if this is even possible due to draft slots, but I get excited in the Jahvid Best-highlights-in-the-dark sort of way thinking about drafting KT and UGA's Jordan Davis with our top two picks. I feel like our defense would be significantly transformed in a hurry.
Almost wish you can skip this season and go straight to next years draft. I wouldn't be upset with Kayvon. He's an athletic freak with lots of talent. Hope he's healed and turns it up the rest of the season.
A QB goes at #11 & #20 when we have the #1 overall. Very Lionzy.
A bit of a run of WRs. If things go down that way give me David Bell. In addition to adding a high end free agent we need a Rookie that is ready. Based on who is available I'd grab Bell provided he tests decently enough and I do think he will.
Don't worry, we may have the number 1 pick for a few years in a row, lol
I think folks are overreacting to Jared's recent play. He's in a terrible situation at the moment. By no means am I suggesting that he's a star or that we shouldn't be open to upgrading. I do still think he's in that Derek Carr, Carson Wentz class of QBs though.
Derek Carr is much better than Goff. Wentz is a decent comparison, both he and Goff are fumbling machines. But at least Wentz has some mobility.
So the Lions get the number 3 QB at pick 28 in the first round the year following 5 going in the top 15 picks. If it turned out that way, I'd be fine with it. Too bad it ain't happening. No qb going in the top 10? I don't see that happening either. Only one before pick 20, yeah, not buying that yet again.
Hype train hasn't started. Just wait until it does. Things will change.
Carr is much better? By what standard? When placed in good situation their play has rendered similar number with Goff being part of more wins. Overall Derek Carr's career passer
rating is 1 point higher than Goff's. If you eliminate their rookie years there ratings are pretty much identical.
Carr is a better athlete and a bit better athlete. Goff is a better pure thrower of the football if you can protect and support him.
Unless you meant right now then yeah I'd agree that Carr is playing much better. Much better situation though.
I thought Carr was playing as a top 3 quarterback in the NFL weeks 1-3. I think Goff is definitely playing In the bottom 5 of quarterbacks. I've watched a lot of football and that's what I'm seeing. Goff's situation is also the worst in the NFL so it's hard to put all of the blame on Goff. But I'm also not seeing the good, confident Goff. It's been more like an unsure, unconfident Goff.
His O-line situation is looking up in the long term. But our o-line isn't playing nearly at the level of playoff caliber teams. Our receivers are definitely bottom 5 in the league. Hockenson isn't quite ready to dominate as a #1 threat yet (or Goff isn't throwing him the ball).
I think Goff will be the starter next year with a much better supporting cast. That will be his true test on it is the quarterback of the future or not.
Agreed.
I find it much easier to believe that Goff's situation has gotten far worse rather than him forgetting how to play quarterback.
Beyond the all-time bad current receiver corps, I think the fact that he was thrown into a new offense with basically zero reps in the preseason is overlooked.
I think that Goff is a mid-tier starter in this league. No arguments that this hasn't translated onto the field much recently, but the circumstances seem like the very definition of "extenuating".
Kayvon Thibodeaux, Come On Down…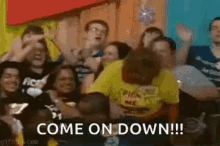 Yep, the past 3 seasons Carr has been much better than Goff. Goff was very good when he had Todd Gurley rushing for 1600 yards and 20 TD's, but any QB would look good with that rushing attack.
Look I was hopeful on Goff, but what he's shown this season has been ugly, real bad. I was hopeful and tried to optimisic in the offseason about him, but his stats with the Lions this year are very similar to what he did with the Rams in 2019 and 2020.
Goff really hasn't been good for a couple seasons now if we are being honest. His passer ratings the past 3 seasons.
Goff
2019 - 86.5
2020 - 90.0
2021 - 86.9
Carr's QB Ratings
2019 - 100.8
2020 - 101.4
2021 - 97.7
I hope Goff proves me wrong and has an amazing rest of the season, I just don't see it. He looks lost and broken to me. Confidence is so important in pro sports.