Cap not going to be happy
Seems like way too much for Analzone or at least more than I would've expected…
I'll just think about how much I like the Sutton deal instead!
That's a lot of dough for a 4th LB that makes his tackles 5 yards down the field
I want to see guarantees on that contract
tbf, he had a very good second half of the season.
It'll be $10M to $12M guaranteed.
3 years is a lot longer than I'd like for a guy with his injury history, especially at that number.
Hes been
Relatively Healthy?
unless im dumb on that, hes played quite a bit to my knowledge
Looks like he is going to be our starting MLB the next 2 years
Don't like this. They need to upgrade the Lb corps, and they overspent on a middling LB.
Damn it…this one deflates me quite a bit. I just can't imagine we were bidding against anyone.
Love ya Holmes, but this one is whack!
I don't hate this. He played very well in second half of the season.
I'm basing that solely on my eyes. Someone can fact check me on PFF
Tbf thats 3 years 6.25 per year
which isnt bad.
I'm surprised. I still want Chark and Williams. Doesn't look good now I don't think . . . Chark was always a long shot I guess . . .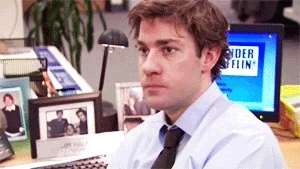 what will be interesting is what Edwards from Buffalo gets…and compare against this one. Feels like a deal we can get of …I wanna see the details
The silver lining in this is AA is a pretty decent coverage LB.
If we get a 2 down thumper like Sewell it's a really good match.
Barnes I can see shift over to SLB role once Harris/JOk go…whether it's this year or next
Houston—— Barnes
AA —- Sewell/ Pace
Rodrigo —— Board
Gotta see the contract breakdown and guaranteed money here, could look a lot more expensive than it really is.