Game 1 - Eagles game MVP, Jared Goff. If not for the pick 6, we win.
Game 2 - Lions MVP, Amon Ra St. Brown. Another solid offensive outing.
Two rookies starring on Defense in their first two NFL games.
When taken in context with the last six games of 2021, we get a clear picture.
This is not your fathers Lions team.
Thx for sharing. It all starts up front, the O-line deserves so much credit playing with 3 backups and still opening up huge holes for the RB's.
Great watch!
I love the 'Bully Ball" angle and how the team is addressed as annoying.
"Grit" was so yesterday…
I got on the 6 man O line hype train last year…
and I continue to like when we use it to beat up on the defense.
I like Cabinda and his story… but I typically like the heavy set with 6 linemen even more. I don't even feel like it limits the offense… because they can still have 2-3 WRs on the field and throw out of it too.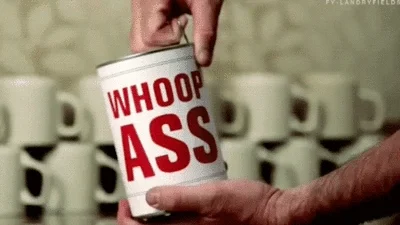 Especially because so many defenses are built to stop the pass these days with smaller linebackers. Take advantage of that, and smash it down their throats. Then use play action, which Goff is good at.
Matt Nelson is 6th offensive lineman we use, and curiously he was one of the lowest graded players on offense on Sunday. The idea of it is good, but I'm unsure of the execution with him personally. I think they miss a true mauler at TE, but maybe not. Maybe he just had one off game.
Whether or not Nelson gets a good grade from the lovely people in India, it's working really well for us. The Lions are running the ball with huge success early in the season.
Facts.
I'm just curious if the two are related. I'd love to know what formations and personnel are giving the Lions the most success.
There has been a lot of discussion about PFF grades… and for good reason. Nelson may not be an all-pro… but I couldn't care less how PFF graded him. He hit several good blocks so far in that role…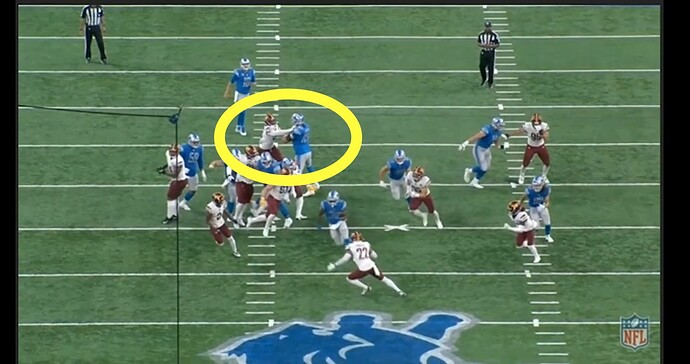 Here are 2 examples just from the video in the OP.
He also played well in that role last year.
And… it puts the defense in a tough position… because they have to decide if they want to go heavy and risk a deep ball… or take their chances against 2000 pounds of big dudes ready to punch them in the mouth.
Somehow we end up with Javonte?
Is this a sign?
I can't imagine how happy you would be
JaMoss
Javonte
AND
Fox!!!
daaaaaaamn
I'm so excited to see Jameson in this offense. Hopefully they can get Chark going. Our run game is setting the stage for our weapons to make the chunk plays like many here had hoped. I'm enjoying their progress.
It usually doesn't work out that way.
We will have some games where we severely blow teams out, this year.
JaMoss is going to add a complete new level to this offense.
I look forward to the Minnesota game. It's going to be another great test to their growth.
I just spoke about this in another thread. Feeling like we could/should get a marcedes lewis type TE