470 yards, set a rookie record, with 5 TDS and 0 INTs. Rating 147.
Carolina picked the wrong qb
How many times did we hear "Ohio State QBs are system QBs and don't translate to the NFL"? That's why you scout the player not the jersey.
Well, I guess I was wrong on that one. The sun does shine on a
ass. OSU finally put out a capable NFL QB.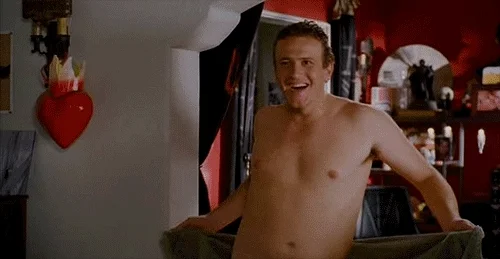 Coleridge Bernard Stroud IV is a top 5 QB in the NFL
Stud!
I'm eating a little bit of crow!
Lots of people on this board likely have an order of crow awaiting them at the dinner table this evening
Prior to recently OSU used a one read style offense which never let the QB develop his reads and didn't require the QB to really understand what he was looking at.
That changed when OSU decided to start using more pro style concepts in their offense and you could see it in Stroud.
I tried to explain to the board why Fields would struggle but not many believed it but he's doing exactly what I said he would.
I also tried to explain to the board that Stroud could break the OSU perception because he actually does well the things NFL QB's need to do.
OSU is doing things differently. They use far more pro style concepts today.
@HSVLion and I had several talks about it. He felt
just the opposite that Fields would be a stud and Stroud wouldn't.
The ability to understand what your seeing pre-snap matters.
In my defense…my evaluation of Fields as a prospect was always based on his otherworldly physical and arm talent. Was Cam Newton ever great at reading progressions like Stroud and other guys can? How about Lamar? That's what I thought Fields was going to be was a player like that. I never thought Fields was going to beat you by breaking your coverage down schematically. I thought the threat of him as an athlete was going to put the ball in the court of the offensive coordinator, and that the advantage that gives a team would make them good.
Stroud I saw flashes from, but I'm not going to act like I called it either. I saw this as a possibility but definitely didn't think it was going to happen. I would say I'm more educated in the sort of spread/air raid style offenses we've been running all these years under Urban than the pro/spread we've shifted to under Day now. I didn't understand what we were doing as well with Stroud. Stroud made some crazy anticipation throws that I thought gave him a shot to be good. It also didn't help that he pissed off our rabid fanbase with poor play after unknowingly getting his shoulder hurt against Minnesota his first game, but that was our fault.
And also…I haven't ever seen what a good NFL QB looks like at Ohio State.
I mean Fields hasn't had the best environment to blossom.
Let's make sure we are clear on something. Fields went to one of the worst situations he could have possibly gone into. Whatever anyone's evaluation of him was…its incomplete, with the odds stacked against him based on the team that drafted him.
I agree with that but the D3 kid looks better
And stroud has?
Like do we know anyone on that offense?
This is also what I said…but no one wanted to listen to me when I said that because that was me making excuses for why my evaluation wasn't right.
Tank Dell is solid. Nico Collins is pretty decent now that he doesn't have Davis Mills throwing to him. Brevin Jordan is OK. Dalton Schultz is there although I'm not sure how much he's been used. Oh, and Noah Brown is there after wasting his entire career buried on the Dallas depth chart.
But that offense is definitely moving because of Stroud.
Did Stafford go to a good situation here?
Most high 1st round QB's go to shitty teams and organizations. Stroud went to one, he's doing fine. I said it b4 and I'll say it again, I don't think Fields has it upstairs to succeed in the NFL.