Doesn't matter which Clemson board you go to, the message is the same. Please don't draft.
I don't want to draft either of those guys. The problem is that we might be in a position where there isn't anyone better.
take it with a grain of salt….
all those peeps started the year thinking Clemson was winning the national title and DJ was gonna win the Heisman.
Im concerend if we miss out on anderson and carter.
I wouldn't worry too much. Brad has a proven track record at this point and we know there are a great deal of talent at positions of need in this draft. Missing in carter and Anderson would sting but grabbing a corner of their choice and tyree smith or Torrance (later in the round) or bijan Anderson and coming back in the second and getting someone like say maZi smith would be great. Let's just see what happens.
Some of the guys have mentioned Bryan Bresee before
How you feel about him?
Don't know about everyone else, but I'm not a big fan of his. I mean the motor is there, but the guy gets stood up and uses poor leverage consistently.
Ahhh… High ceiling? What you thinking?
I sure hope we gt Carter, at this point.
Honestly this class is all about Carter for me. Now if a coach could teach Bresee how to stay low and get under lineman's pads better you got something there. That's just my limited view though.
I believe our coaches could get the ceiling out of anyone… and get him to do exactly that. I just want Carter from what I've seen so far.
Too much scattered energy between trying to keep up with playoff race, bean race, AND. the Draft.
Great time to be a Lions fan
I understand the concern on Bresee, but if your looking for high ceiling guys in the first round, I'd argue his goes beyond the clouds.
Of course, doesn't mean he'll ever reach it. That's always the risk in drafts.
The injuries this year could easily turn many off on him. Say we end up with like the 10-15 pick, I'd understand, and be happy taking Bresee.
So dont draft players from the team that lead the country in pressures?
bresee is over hyped. Cant get off blocks well. slow in pursuit
The Clemson guys make me nervous. just me though.
Bresee also has an injury history including an ACL already. I'm not sure if the only reason he missed games this year was the tragedy about his younger sister, but I feel like I remember him getting hurt again this year. Someone correct me if I'm wrong.
Just sign DaRon Payne and you take all that pressure away of needing Carter and opens up the draft .
Breese reminds me of Levi, when I watch him I'm don't see explosiveness at all and looks to be lumbering in his movements. I think what you see now is what you get. I see a couple drafts now we're he has dropped out of the 1st Rd.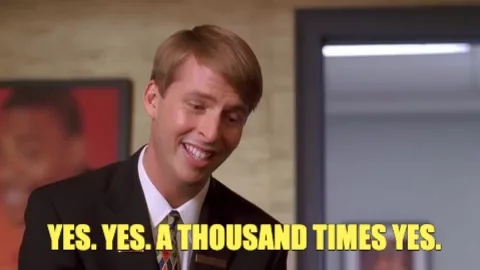 It's hard to argue those stats, I'd take Murphy, Bresee, and Simpson.
If we can't get carter I say we upgrade the talent in the secondary. Put McNeil on a nutrition plan and get him down to 320 to play the 3 tech. Then draft a monster nose tackle in the 3rd or 4th round. Unless we've signed Payne in free agency. I think buggs has started to show he can be a useful piece on this line for the future.
Hope not. more money - less upside