Just a heads up 4:25 PM Sunday afternoon.
SOMEBODY GET THE DENS GOOD LUCK BABY A RAMS SHIRT
That is interesting. What are the other games in this time slot? That game is certainly not regional.
I'm not even sure I can handle watching that game.
Consider the season a success regardless of the outcome. That will make it bearable.
"Don't Titanic my butt"
Sounds like a porn title
Those of us that remember Killer on Mlive know that it was a common term. It means it's common knowledge to everyone else but poster.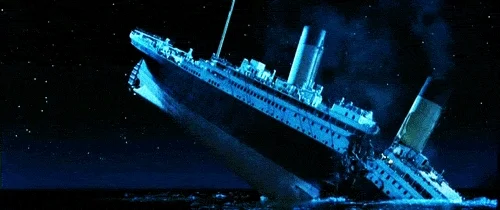 Hopefully the ship represents the Seahawks season!!
That's a big part of the reason I made my post about that. I really don't think I'd be hurt too bad if we get eliminated because no matter what happens, we've had a far better season than we've expected after being 1-6.
Such a dilemma
He's so young and inexperienced.
Do we save his powers for our game?
Do we roll him out for the Rams game?
Sure can't wait to see what this kid can do with a full offseason of prep.
Little man rolls up in here mid season and juuuuuuust starts whipping ass!
Craziness
Rams are winning this game:
1:) Bobby Wagner wants it bad
2:) Baker Mayfield oscillates between good and bad performance. He's played well in the odd weeks. This is the fifth game that he is starting so he's due for a good game. Trust me, it's science.
3:) Baker is playing for a contract and relevance
4:) Cam Akers has run the ball really well recently
5:) The Seachix suck against the run and now their without their leading tackler in Jordyn Brooks
6:) Good chance this is McVay's last game as a Rams coach and he'll want to go out with a win
7:) McVay fairs well against Pete
8:) Seattle has been really bad recently (2-5 in their last 7). During that stretch they went 2-3 against teams that are 32-48 and only have gone 1-3 at home during that seven game stretch
9:) the NFL would really love a prime-time play in game on NBC
10:) Geno Smith is still Geno Smith
I totally agree. I want them to announce a changing of the guard on Sunday, and efficiently and convincingly keep the Cheese Puffs out of the playoffs. It will be nice if Seattle loses too, but beating the Pack is where it's at.
100%
I wanna "Kick their face in," to quote Coach Dan.
I've been getting angrier as the week goes on just thinking about Rodgers stupid face. He has the most punchable face in all of sports.
at least 90% of us agree w/that. (I know I do)
Baker is a 1st overall draft pick. He's set for life.
So he's not going to be highly motivated to set himself up for the best possible next contract?
Don't know. He's been with 3 teams this year. How motivated is he to continue playing?