Thought we could have some fun with extreme drafts. Hardcore trade ups or downs. Double or Triple Dipping. Anything out of the box.
Exhibit A: The HardCore Trade Down Draft.
This draft starts with 3 trade downs!
It ends up securing 7 players in the top 60, and 11 players in the top 131.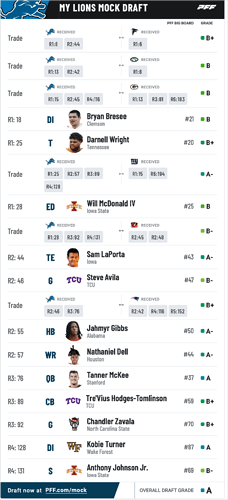 Whattyagot?