For anyone watching games today.
Adrian Peterson is going to get carries for the Titans today vs the Rams.
C-Mac is back!

Sunday Night Football… of course.
Watching J-Will vs Cowboys
May watch a game I will entitle "The failure of Jordan Love"
Then at night - The Stafford show
Tempted to watch the Bills dismantle the bottom feeders too.
#1 takeaway so far - The more I watch other teams, the worse we look.
Other takeaways
-Jeudy, my fav rook from last year looks great.
-J-Will, my fav rook from this year looks great too.
Broncos go Jumbo w/extra OL, FB, etc…run Gordon instead of J-Will
Got it 2nd try though.
Denver looking good. Rodgers goes there, instant SB contender (provided he can play as well as Stafford has for the Rams).
Dallas missed on a big deep ball.
They just need to establish the run and punch them in the mouth. Dallas is getting physically beaten so far.
If Jacksonville wins, will Urban Meyer fly up to Ohio to celebrate?
Javonte looking good! And Gordon still has it. If A-A-Ron goes to the Broncos it will be one of the best offensive groups he's ever played with. These receivers are damn good and they have a top flight pass catching option at TE.
As soon as I saw it was a hail mary situation instead of a long FG, I knew Teddy would take a sack. Those are the little things Teddy does to keep his efficiency stats high. He does the same thing in the redzone (not every time). Instead of throwing the ball away like other QBs will do, he will take a sack and save the incompletion. That takes his team from potential TD to field goal…or field goal to out of field goal range. He doesn't really give a shit. Its all about his efficiency stats and getting to the next payday.
If Jacksonville wins, and the loser of the Houston-Miami game wins next week, the Lions will be allowed to win a game!!!
Welp, there's a call they don't make every week. LOL
I bet the announcers were all pumped to say…
"Josh Allen is sacked by Josh Allen!"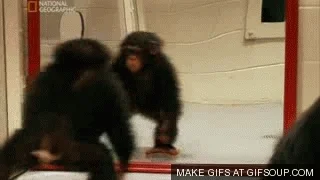 They even looked it up ahead of the game. They said there has never been a sack involving 2 guys with the same name.
Wow, the crowd is alot more orange than I would have pictured in Dallas.
I have thought about going to a game in Jerry World. They have standing room tickets for like $35 or something ridiculous like that.
Cleveland is owning Cincy. Thought it would be tight. Then thought, Cincy will Cincy.
Cincy will Cincy but Cleveland gonna Cleveland. So its like both teams are on a collision course to decide who can lose better?
There were some important things that happened in Cleveland. Yes, they had a "tank for picks" strategy. They also had a "trade down for even more picks" strategy. What's interesting is the current roster isn't a direct product of that. When they traded down they blew the picks. When they stayed put and took th ebest player…and brought in free agents…is when they got good.
This board nailed Nick Chubb as the next Frank Gore. Even the ones who didn't agree with the exact comparison still thought he would be a good NFL player.