The only QB I'd want less than Goff is Mayfield.
bUt mAyFiElD wOn a pLaYoFf gAmE iN CLEVELAND!!!
Florio is such a boob.
"Mayfield's mindset and attitude mesh with the current mindset and attitude in Detroit, courtesy of coach Dan Campbell and executive Chris Spielman. Mayfield has the moxie, the edge that the Lions have lacked at the quarterback position for decades. Maybe all the way back to Bobby Layne."
Moron.
Stafford stole Brady and Suh's souls and this hack has us taking Baker to fill a moxie void?
Really? Just stop, dipstick.
This is a great post. Still laughing.
He's also a Vikes fan, he probably wants us to get Baker.
Honestly though, can it be ruled out with Dorsey in town? I wouldn't want it either, don't get me wrong, but Dorsey does have a strong voice in that front office.
I would think Brads love for Goff would probably win out, but you never know.
Florio is 100% Vikings slappy, and would love the Lions to get a low ceiling QB like Mayfield … so he keeps throwing this stupid narrative out there.
PFT is a decent show compared to the other crap on TV, but Florio has trouble letting go of stupid hypotheticals. I mean, really stupid.
There's a lot of QB's that I'd want less than Goff.
People don't realize how fortunate we are to have Goff here.
I don't think people realize how many QB's drafted don't ever become close to how good Goff is.
Please, God, Nooooooooo! I still have a feeling it will be Willis at no.2.
I love his heart and desire to win. I question his ability. I don't want him but like him and like him more than Goff. I don't know that he is better than Goff, he is tougher than Goff and he isn't going to curl up and go fetal but I don't think he can throw. Think the Browns are doing him dirty and i HATE his commercials. Wouldn't want the Lions associated with those dumb things.
The kid played the entire season with a completely torn non-throwing shoulder. This is how you treat him? Calling him a child? Immature? Wanting an Adult?
That's fine…whatever…love his heart…not advocating for him here in Detroit.
Who ever plays qb for Detroit is fucked. This organization cant do nothing right. No money zero super stars is a bad combo.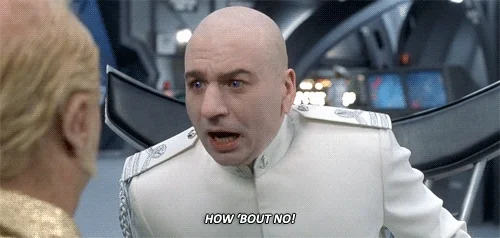 There's a reason Cleveland wants Watson. Why on earth would we want Mayfield?
We don't want Mayfield.
This is 100% Florio.
Nobody else anywhere has ever mentioned it.
Why are you on this forum? Nothing but negativity. True Lions fans expect to be disappointed but stay positive.
you went too far. It seems like you allowed your emotions to really get the better of you…
Not at all. I respect you my friend. I think you are a good guy and seem pretty smart at knowing things about football. Nothing but the best for you.
Amen, his commercials are terrible.
we don't need another MEME worthy thing for the lions to be mocked about…can you just imagine?