If there was a tier for "trending upward" I think it would match us perfectly. All those teams in that 4th tier aren't trending upward.
The titles of each row is stupid and do not make sense. The decisions on what to do have already been decided. This is stating what someone thinks they should do. And that drastically influences the list.
Total bullshit. We're borderline playoffs.
Swap Bears and Panthers for Lions and Jets
I love how Natty is so matter of fact. Like "we have Jack Fox wtf are you talking about backup QB?" haha
I figured you had us AT LEAST in row two
PSYCHIC!!!
Get out of my head, bro!
It's cool. I speak Jaded. I got you. Fixed.
We'll drop to row 1 faster than you can say "the bar is high" if Goff gets injured.
My fingers are way to big for the little keyboard on my IPhone
Thanks for translating and inspiring me to fix ut
I'm just going to leave this one alone
This is how Titus Young got his Den nickname
If I had to make a tier list, mine would go…
Super Bowl contenders:
Bucs, Rams, Bills, Chiefs
Playoff teams:
Packers, 49ers, Bengals, Titans
Potential playoff teams:
Cowboys, Eagles, Ravens, Colts, Broncos, Chargers
Need everything to fall right:
Commanders, Vikings, Saints, Cardinals, Patriots, Dolphins, Browns, Raiders
A year away/trending up:
Lions, Panthers, Jets, Steelers
Rebuilding:
Giants, Bears, Seahawks, Falcons, Jaguars, Texans
Eagles, Saints, Panthers, Steelers I can see being my most questionable picks. I like the eagles more than most and believe Cowboys and Eagles are both playoff teams if both can avoid key injuries. Saints are pretty solid across the board aside from QB, so I think they fit as a team with a decent playoff shot. Panthers and Steelers also have solid rosters with few holes, just question marks at QB. But I like Corral (my top QB in the draft) and the Steelers will never be a rebuilding team for me.
I also don't love putting Seattle in the rebuilding category. Their QB situation is just too disgusting not to. If they acquired Baker Mayfield I would put them a tier above. I still think Baker can be at least Goff level good (I know I'm in the minority). And if that's the case, I can see them competing in 2023 or even this year.
So would most of the teams whats GB with out Rodgers?
We have a ton of question marks on the defense side of the ball, but i think were not on the bottom and can compete next year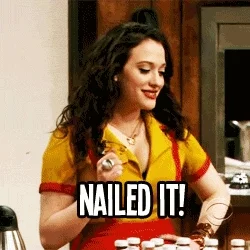 Agreed, unless you got Kurt Warner!!
The Panthers are trending up?