Few comments from the article:
---
"He blocks," said Campbell, "and he's starting to run some pretty good routes and he's making some catches and there's a lot of guys that are beginning to trust him, and that's been earned. No different than anybody else had to earn it."
Earned. Remember that word the next time Williams' name comes up. Remember, too, that he is still young, and that not only has he earned the trust of his teammates and his quarterback because he is learning how to read an NFL defense and learning how to run NFL routes, but also because he has always grinded.
---
He loves football, and that helps. He loves hitting, too. His eagerness to get physical has helped him stay connected to his teammates and earn respect in the locker room, even as he struggled on the field with other receiving duties.
"For a young receiver … he's just doing what he's asked to do," Decker said. "That builds trust. Because when he's blocking for the running backs in the run game, and kinda representing what that wide receiver room is about — we have receivers that go in there and dig it out, and he's happily going in and doing that — that speaks a lot."
Decker and Goff like to think about where this offense might eventually go if Williams keeps on the track he's been on lately.
"As he continues to progress," said Goff, "the level to which our offense could possibly go with him … is pretty exciting."
For the first time since Williams arrived, that possibility is not so hard to see.
He's ascending.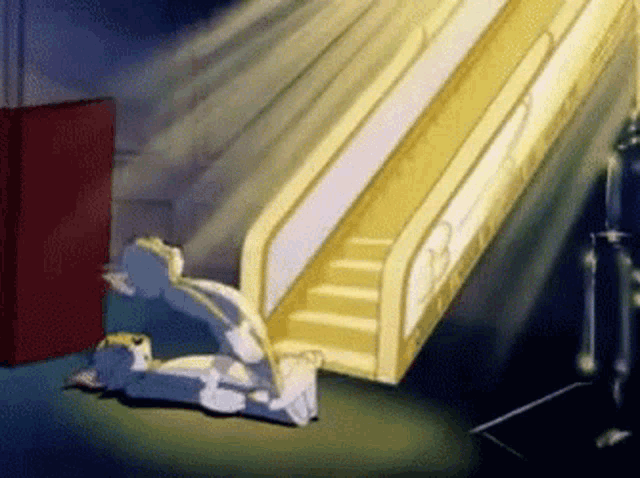 Lions don't win that game yesterday without Jamo.
Needed that quick score….
and he is the DUDE that can deliver big plays even when the defense knows it can't give up a big play.
From the News:
Goff echoed Campbell's sentiment by saying the throw was indicative of the trust they've built with each other in recent weeks.
"The last couple of weeks for him have been so good. He's practiced so well. We do trust him now. We trust him a lot, and I do trust him (enough) to make that throw in that situation. He's doing a hell of a job blocking, he's doing all of his assignments correctly and he's doing a really, really good job and it's starting to come on really nicely for us."
Agree…
Since the Tampa game (5 games) he's had a 450 yard and 7 TD run rate if prorated over a full season. Nothing to brag about, but not awful as a WR3-4…. We have 7 more games and I'd hope to see 350 yards and 3 more TDs from him…. That would show a run rate of 850 yards and 7-8 TDs…
If he keeps blocking, keeps safeties back, and catches 80% of his "catchable" balls… then I think we go into next year knowing he's our WR2, and if we can get either DPJ or Reynolds back cheap enough, then our whole room is solid…
Unlike most WR2, he does have a shot at 1,000 yards with only 100 targets and that would be very efficient.
Diontae Johnson for example take like 150 passes to get there. We could use those other 50 plays to gain 125 yards rushing and get Ra 15 more catches. lol
I have been one of his harshest critics and zero percent chance I'd trade him for a 3rd rounder now…
So yes he's coming along for sure
Oh, yes! And all over the place, too.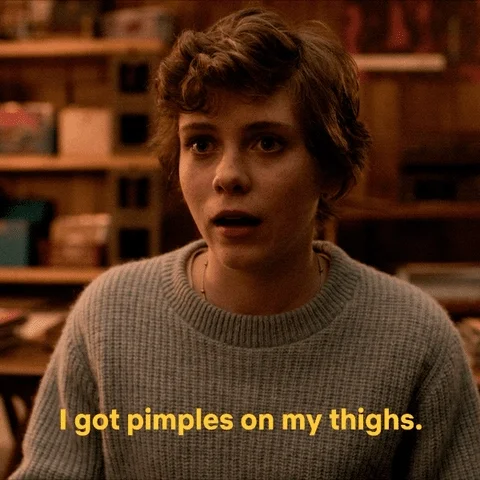 He is at least contributing now, and is playing the game the right way. A horrific move trading up to 12th OA for him… but all we can do is cheer for him and hope for the best. His draft position no longer matters. It seems like he is finally starting to get it. He probably will never be more than a #3 but hopefully he continues to progress.
He just got 65% snap share… he had 3 targets, 2 catches for 40+ yards and a td. Guy is developing, he will never likely be more than a 3 from a target share perspective, there i agree, but he very well could become a 1k yard 8-10 td guy
It seems like he's finally learnt not just about the details and the precision required to play in the NFL, but he's also learned how to be a Detroit Lion. He made a comment last week along the lines of "I'm not worried about targets anymore" and "every route has a reason" and I think that speaks to how his mindset is changing, he's learned that it's not about just throwing him the ball, but how he fits into the scheme overall and how he can help his team mates on plays where he isn't targeted.
I don't think he'll ever be a true number 1 with 10 targets a game, but if he keeps knuckling down and developing he can be like a Mike Wallace type guy, and that's quite a nice piece to have.
I think this is selling him short.
He has not shown anything to think he will be a consistent contributor in this league. He was the 12th overall pick, and is in year 2. Guys taken before and after him the last 3 years are grossly outpacing him. Why would saying he can be a 1k a year guy selling him short? Lions fans should be doing cartwheels if he gets there. People need realistic expectations.
IDK… maybe because he he gets over 40 yards on the majority of the times he touches the ball.
The one target Williams didn't catch, it was a bomb down the left side.
Goff threw to his outside and Williams looked inside towards the defender.
Not a WR expert but clearly they were thinking 2 different things there and I tend to believe that Goff was in the right because he threw it where only Jamo could get it.
Goff gave a frustrated squint after.
I don't take this as a diss on Jamo or that Goff is over Jamo. He wants to get him involved.
The ball was there. Jamo had position. If he looks left and can make the catch, it's a huge play that Chicago cannot stop.
Every single wide receiver has taken 5-8 games to get in sync with Goff then exploded.
St. Brown didn't do much the 1st half of his rookie year then boom.
Same for Chark when he 1st got here.
We are about to see this from Jamo.
Yup. The dude is a nuclear warhead. So much big play potential paired with zero diva. It drives me bonkers that so many people have looked so hard for reasons to dislike the guy.
I'm loving this guy. He clearly hasn't been reading the doom-and-gloom written about him. He'll be honed and ready for the playoffs. He'll be a difference maker.
This is Overreaction Monday.
I'm loving this guy and his attitude!! Love to here him and how happy he is