Do we get the Goose or Fee Fie Foe F#@%ed?(again)
According to Reddit the answer is "beanstonk"
Who needs Golden Eggs when Jared has Diamond Hands?
Exactly. We shouldn't draft anybody. Just HODL!
Have you watched Idiocracy recently? It's terrifying how often you find yourself being like, "hey, that reminds me of Wednesday."
Using the picks on players means we won't have the picks if we need to use them on players. So using them on players is being short sighted.
Every new day is like turning a page in my Dali coffee table book. This one seems fitting.
Spanish soldiers in a DNA helix, though in a self destructive square firing squad, with a hidden image of God bearing a floppy disk(technology), with battling angels in a thermonuclear cloud, all in a desert, all monochromatic.
That about sums 2020 up, yes?
If you ever have the chance, the Dali museum in St Pete is worth the trip. So the question now is how many magic beans could we get for Jared?
I was to the old twice and am going to the new in April. Full day. Mah Sweetie is a painter…we ain't leaving till they kick us out.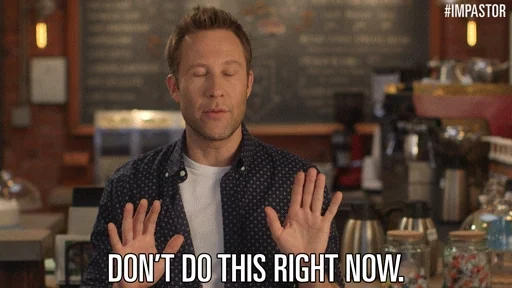 I bet it's painted with bat guano.
The new negative sol negative anti lions fan.
We need to play the long game. Just keep trading for future picks. The idea is to have every pick in the 2029 draft. Anything less than that isn't really committing to a rebuild.
That's a great strategy. People need to stop being so eager, its going to take time. If we use the #7 overall pick on a guy this year, what happens if he gets hurt? We need to trade that pick for more picks so we have more opportunities to replace the guy we never had.
Jared and the Magic Beans Talk
Jared the vegetable whisperer.
Wonder what they talk about?
Just bought my daughter a season pass for her and her husband. Great place.
Great breweries in St Pete as well…
I have never seen the purpose in only carrying 2 QBs on the roster.
I go down for spring training, meet up with a guy from the original Lions board, Chazmaster. I always swing down to St Pete, last time there was a Magritte exhibit there too. I've also been there when there was a Frida Kahlo exhibit. One of my favorites there is not a surrealistic painting though, " The Basket of Bread was created when Dali was 22, during his last months at art school in Madrid. He created this work as a test for himself - to prove his technical skill as a painter by demonstrating his ability to create the intense realism achieved by his artistic role models, particularly Johannes Vermeer." While I like the new museum, there's a couple things about the old one that I preferred.
Just gotta hope the No. 88 overall magic beans turn into a Cliff Avril (who was No. 92 overall), or a Kenny Golladay (No. 96 overall).
If you make it back in the future let me know, my office is in downtown Lakeland.