Cool video! Picked up a few nuggets I didn't know
I came across his program around 4 years ago and really enjoy his humor and style. Unfortunately he follows the Broncos primarily and I'm not really a fan so I stopped watching him for the most part.
He loves his beating goff jokes.
Yeah, I'm a big fan of his humor and style as well. I don't watch a ton of him, but stuff that interests me and for the most part I really like how he delivers his stuff.
Good video - Thanks for posting it.
Can you guys imagine me coaching the Lions?
LOL -
"three things I think about, when I think about Goff"
"1. he's professional
2. he's smart
3. he's handsome "
hahahahaha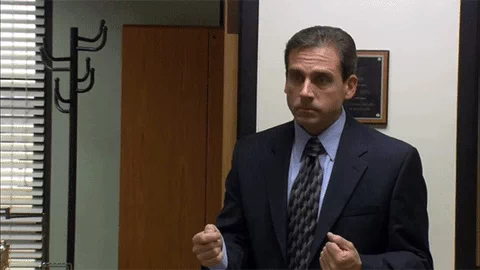 .
I really enjoy that guy. He's entertaining and fair. At least in the videos I've seen. Thumbs up from me.
Goff has been given a lot of credit, attention, praise, higher rankings, was congratulated on his play this season , and has passed some benchmarks this year, so I don't get The "Mr Underappreciated." label.
There still people complaining about he should've lead Jamo, pass to sewell was bad.
I think it's funny too. He's even getting awards from the league.
Soon he will have a SB trophy…then we'll see how ppl respond.
This is just "news" stories designed to get clicks
Still doubters and haters out there, Cub.
All it's going to take is one loss, and the bridge club will be back out and louder than ever.
I agree, I just dont think it's a majority. Just a few drunk teens on a keyboard
there are still doubters of QBs that won SBs. Ya can't take that shit seriously
We still have posters and posts here that want Goff gone, would trade him for the opportunity to start an unproven rookie immediately, etc. Sounds like the definition of underappreciated to me. Very similar to Stafford while he was here, imo.
There will always be a few whack jobs, man. Every crowd will have a few…but not the majority.
If 100 ppl feel ____, and 2 oppose them? Meh? Ignore the loud, overbearing, minority.
"Ignore" button 'em, if they get too demanding of your energy.
That's fair.
Nationally, some are still in "the Lions need a QB" mode, which is where that label would be fitting.
I think it's just ppl that never follow us and not' know what they'r enlacing about …cuz they still think SOL and really don't care.
Birkett was still there a couple weeks ago.
Jarod has played good football before. The verdict is still out for a lot of folks. Even some of his ardent supporters here consider a possibility where Holmes drafts a QB. If he is a Franchise QB, nobody thinks that. He still has something to prove to a lot of fans and analysts.