I expected Matt to have juice against Shitcago.
Play AZ, Seattle and we shall see
He's gonna shred 'em!
Shake'n'Bake!
AZ defensively look scary. Chandler Jones man
I was at the watering hole while the Rams game was on, and I was chatting with a Vikings fan who was giving some grief about Stafford. I said, "Staff's gonna throw for a billion yards this season", dude laughed, next play Staff tossed up a 60 bomb to Jefferson that was so on the money, Jefferson fell down and still took it to the house. I tossed a tenner on the bar and walked back to my table.
The old boy is gonna absolutely murder it the year.
Kelly Stafford's tweets haven't been fun for a very long time.
Football hasn't been fun for Lions fans in a very long time…
Ehhh, she sounds like a pretty bad ass wife to me.
I know it's an attention grabbing headline, but of course football wasn't fun playing for the Lions. The team is the worst.
Bad ass mom and wife but… she needs to stop being the spokeswoman for Stsfford.
Do other QB's wives talk to the media?..I'm asking because I just don't hear that much about any other QB wife talking to the media so much.
I just don't get why she even feels like she has to talk or say anything…I feel like she creates more trouble for Matt than her comments are meant to.
Yup.
If I had a wife that loves me as much as she loves her dude, I wouldn't give 2 shits what anybody thought of it either. They are getting a whole lot more right than wrong. Some ppl would bitch if you invented a cure for cancer.
I find the notion that Stafford is the victim of the Lions' longstanding lack of success, rather than a contributor to it, enraging.
He'll either:
be exposed ultimately in L.A. for what he showed in 12 years in Detroit – empty calorie stats and regular-season wins, but a lack of elite performance when it most counts;

or his body will break down;

or he'll prove that he can win so long as you surround him with the best defense in the NFL, and a bunch of offensive weapons. Congratulations?
Tom Brady went to a Super Bowl in 2011 with the 31st ranked defense in the NFL and a RB who led the team with 667 yards rushing on the season (BenJarvis Green-Ellis).
In 2013, Brady went 12-4, won his division, and lost in the AFC championship game with, yes, Gronk, but here was his receiving corps:
Kenbrell Thompkins (who?)
Aaron Dobson (who?)
A converted college QB named Julian Edelman who'd never previously had more than about 350 yards receiving in a season;
A WR over from the Rams named Danny Amendola who'd never previously had more than about 650 yards in a season;
Two RBs who ran for under 800 yards each;
The 22nd ranked passing and rushing defense (the Lions ranked higher than the Pats on defense in both categories).
Stafford was a 1st overall draft pick QB paid Bill Gates money. But the 12 years of losing was always somebody else's fault? I'm not havin' it.
Stafford has probably not had fun since Caldwell was fired. I know I haven't.
The best support for your argument is the 2014 season, when Stafford had CJ, Tate, Pettigrew and the #3 team defense. But he probably would have won in the Wild Card round, but for the picked-up flag.
Unfortuately, with Rodgers leading a much better-run organization to the NFCN title most years, the best Stafford could hope for was a road playoff game.
Oh boy…
I just put on a poncho… getting ready for the excrement to collide with the oscillator!!!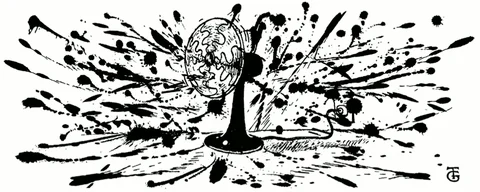 Huh?
What does Kelly talking to the media have to do with curing Cancer?
Seriously bro, take a step back and look at how bad your post is.
You're better than this.
Man, seeing reports like this just really hammer home how Bob Quinn and Matt Patricia sucked the life out of the lions. The number of players who are good guys and great players who were completely dejected and run out of town really is just depressing. And after they did their work, Matt just didn't have it in him to stay and stick it out… which I completely understand. With some of the guys we had… we really missed our shot to make a mark. And now we have a long road ahead to rebuild. I think the staff has put in an ounce of hope… but as fans we know this is not going to be easy.