Yeah, pretty good. I think he's a better runner than the guy gives him credit for, but he's probably right that Richardson will never use it as a weapon as much as Hurts, Fields, etc… He's too good of a passer. So the numbers will probably be a little lower.
Lots of info out there Richardson to the Lions. He's got a Lions tattoo as well lol
I'd love for him to be there late second or third. Too talented to not take there as a backup developmental guy. I just don't think after Goffs year and the lack of depth and holes on the roster it's feasible to take a QB with one of the top picks
He gets the ball there effortlessly imo. He is raw but with the right coaching and talent around him, he could be a star imo
But he might have the best long speed of any of them. That guy runs like a sprinter in the open field.
He'll break some long ones for sure, but I don't know that he's as fast as Fields. It's probably close but man, when Fields was healthy and got a lane he was gone.
I think he's every bit as fast as Fields. He's more linear though.
Didnt lions already take an ar-15? Andre ware was actually a more proven version.
Andre was a version of the SCUD missile…
Last Season of College
Andre Ware 63.1%
Anthony Richardson 53.8%
Malik Willis college career 62.8%
This is why Ware was such a colossal bust move.
63% in 1990 was really damn good.
Plus he threw for 8 jillion yards and 500 TDs that year. Ok, but it was still 4700 and 46 TDs in 11 games
He Was LSU Burrow With Wheels…
annnd this happened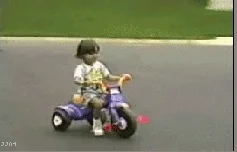 I was a lukewarm football fan at best in 90. My dad was never really a football fan, so I had to develop that on my own by realizing his sports were boring. It would be pretty amazing to see Andre play well. All I remember was complete futility and worm burners.
Andre Ware was a product of Houston's run and shoot. And since we ran the run and shoot, Fontes and Co. thought he'd be a perfect fit and pissed off the scouting dept by overriding them so bad that the director of scouting resigned. David Klingler from Houston was also drafted high in the first round by the Bengals and suffered a similar fate. Of course, as I always say, don't scout the jersey scout the player. Patrick Mahomes is a prime example of that with Texas Tech.
I don't think Richardson is anything like Andre Ware myself. A 53% completion percentage is definitely something to be concerned about, but then its the job of the evaluator to identify the why behind it i.e. is it correctable…