I wouldn't want to watch JV football, unless I had a child playing on the team.
I don't have any kids, so no Panthers for me.
I miss Bobby To Anthony those where the good ole days
I will be watching for sure. I wasn't born when they played in the 80's. They went under 2 years before I came in to the world. I am excited to see them play.
Hell. Yes!
I'll totally follow them – and get a jersey.
then explain watching the Lions every week? I know there is Fox, but other than that???
Detroit Lions Ownership when fans say they don't want to watch "JV Football"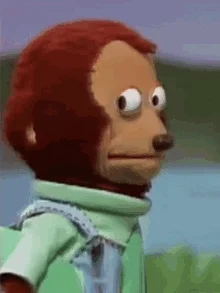 I was born then. My mom, who is a Texas girl and a diehard Cowboys fan…rooted for the Michigan Panthers
do you think the lions could land bobby hebert and ac?
and John Corker & K Novo Bojovic.
I for damn sure will be buying a Panthers hoodie
And Sam Mills patrolling middle.
They did have the baddest uni's, and I'm including the NFL.
What?
His name doesn't even kinda allude to pornosecks
You can't have a mlb who doesn't remind you of butsecks

Good point, my bro!
Yes! Michigan Panthers were my favorite football team. Love their colors and the great players they had. Not the mention, they were champions! Welcome back
This is how I feel about the CFL. IT bores me knowing that these are college players who couldn't make the NFL. Although the NFL is apparently going to expand to Toronto, and that might finally be the thing that gets me to follow another team. I'd love a fresh start with a team thats close to me. That being said, I've tried to unfollow the Lions before, and it's easier said than done.
toronto…what…poutines? geese?