Huh?
Let's see what happens this week, you may be surprised
My Latest Mock Draft-
#8 trade down to #15 with Indy (add 2nd and 5th)
#11. Bijan Robinson- Workhorse Back
#15. Trenton Simpson- Rush OLB
#41. Tuli Tuipulotu - DT/5T
#46. Emmanuel Forbes- Ballhawk CB
#61. Andrew Voorhees- bulldozing RG
#72. AT Perry- Big bodied WR with some long speed
#143. Bo Nix (could be Daniels, KJ Jefferson, etc just as well)
#151. Cameron Latu - Big smooth TE redzone target
#182. Jayden Reed- Gadget player and nifty WR
#186. Sam Hartman- making sure we get backup QB figured out
OL- Decker, J Jackson, Ragnow, A Voorhees Sewell (and pay 4 years 16MM extension asap to E Brown… Keep Nelson and Sternberg around and you have solid depth and Voorhees is a man child!
QB- Goff, Bo Nix, Sam Hartman- we have some wildcat or RPO looks inside the 10 with Nix, we have upside "Arm Talent with running ability" etc- and our entire QB room would costs about 33MM- not too bad compared to many teams…
RB- Bijan Robinson, D Swift, J Jackson (bring back J Williams for 2 years and 4.5M if he will take it, if not let the 28 year old RB go… He's good for the city and team, and frankly we are letting Swift walk in 24' with Robinson on tow, so having some continuity with J Will and Bijan in 24' would be nice?
WR- Jamo, Saint, AT Perry, J Reynolds, Jayden Reed, Raymond- we'd have size, speed, elusiveness, route runners the whole deal…
TE- Latu, Phillips, B Wright- honestly I think that rooms collectively gives us what we had in Hock for about 3MM a year collectively!!!
DL- McNeill, D Payne, T Tuipulotu, Commish- I would bring back Commish on a reasonable deal if he will take it…
EDGE- We still have C Harris, Hutch, and JO under contract and I like Paschal in that tole as well… Also Barnes would prove to be a nice blitz OLB if we show more 3-4 looks next year - I expect we will… Need to get Hutch standing up…
LB- T Simpson and Rodgrigo- love this group, and I'd bring back Board and maybe even J Davis if cheap enough…
CB- Okuduh, M Peters, Jacobs, and E Forbes, C Lucas- love this group!!!
S- Joseph, Walker, Adrian Amos… maybe bring back Elliott too?
I would sure bet on that team making the playoffs…
– IF WE DON'T THEN WE LET GOFF GO- AND TRADE WHAT IT TAKE TO GET OUR QB IN 24' WE'D ALREADY HAVE SCHEME FAMILAR BACKUPS- AND COULD SIGN A VET?
Don't think they're taking a linebacker and running back with the two R1 picks. So far Holmes has picked a tackle, an edge rusher and a receiver with his top 15 picks. That's 3 premium positions with his premium picks.
I'd be really quite surprised if the two R1 picks looked further than quarterback, defensive line and cornerback. And that's ignoring my own draft crush on Quentin Johnston. At this stage, for me, the most likely outcome is a defensive lineman and a cornerback by some distance. I'd expect it to be some combination of Jalen Carter, Bryan Bresee, Tyree Wilson or Myles Murphy plus Kelee Ringo, Christian Gonzalez, Joey Porter or Cam Smith.
Not a fan of the QBs early. Young will get broken, he's to small, if he had the size, he'd be a no brainer 1 OA. I do like Penix, though after this yr im thinking he's going in the 2nd ir 3rd. He's also had a lot of injuries, but at worst he's a significant upgrade as a back up, with the skill set to be a quality starter. He's a gamer, liked him at Indiana, and he still looks good. At 6' 3" 215 he has good size, he has good field vision, can read the field and get through his progressions quickly, accurate, good arm, throws off platform well, good off schedule, pretty mobile with good pocket presence. If not for his injury history, based only on this yr, id bet he would be a 1st rd pick. I definitely prefer him to Levis. I think his medical at the combine will be big for him. The only reason I think he will drop to day 2 is injuries. If he checks out medically, id love him in the 3rd, if he's still there.
Wait a year and get cam Williams. Dude is legit the next great. Stroud osu product pass and young will be the next kyler Murray pass. Levis hell no. We have the 6 best offense with a oline that cant stay healthy, a rb you cant stay healthy a wr core guess what cant stay healthy and playing with two young TEs.
Hutch building peace
Joseph seems like a play maker
McNeill could be that stud
Jeffery getting better
Now put two key FA and two key draft picks, and we could make a run next.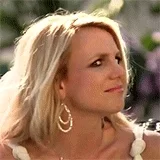 After watching all these college games I can already see that some of you are gonna be really upset when we don't go QB. Calling it now.
Stafford had most of that
Brady had most of that
Mahomes had most of that
None of the past 5 Super Bowl champs had a 1000 yard rusher.
Only 1 of the past 8 Super Bowl champs had a 1000 yard rusher.
He had 31 yards in the Super Bowl…. and averaged 36 yards per game in the playoffs.
In the past 15 drafts… only 1 RB taken in the 1st round won a Super Bowl with his original team.
Both of those RBs above…. played with Tom Brady.