Our players rip helmets off. Yeah it's a safe bet we do!
Week 1 games not always indicators of the season as it's been established in other threads. The NFC is weak. I don't think week 1 against a super bowl favorite changes the odds of LA being the team to beat in the NFC until proven otherwise. At worst it's a .500 barely missing the playoffs but more likely I would guess this is still a 12 win team and our pick is in the back end of the 20's….
I'm gonna say the Rams pick will be in the 15-20 range.
That oline looked weak last night. They are not only trying to replace Whitworth (who is a badass, bald-headed leader) but also their RG–Austin Corbett. Now, they have some injuries creeping in for a line that I don't think had any starters miss games last year.
The Rams have lost a ton of leadership with the losses of Whitworth and Woods for the offense. Both of those guys brought a lot to a team besides just their talent.
On defense, Wagner looked slooooow to me. That looks like a dumb and desperate signing. Donald was not impressive besides the one pass rush. That dude has been amazing but he is getting older and maybe he had to take a break from his supplements after his summer training camp rampage???
There's a bunch of decent other guys on that defense, but if Donald doesn't step it up, they don't have anyone who is scary.
It's not hard to imagine them as a clear second to San Francisco in the West
That's why the 49ers restructuring JG was a brilliant move. You can throw stats all day long about JG but you can stop when it gets to W's and L's, and the team/players believe in him.
Another concern about the pass rush minus Von Miller….
Leonard Floyd should have his picture on the side of a milk carton right now….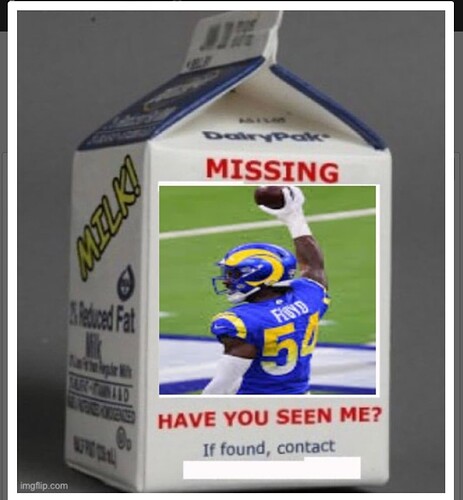 Rams injuries continue….
Hill is a big loss…
The OG was filling in due to Brian Allen injury…
Can we have Miami's pick, we deserve it after what the refs have done to us over the years.
Rams getting to know what it is like to the Lions…
but I still think we have had it worse than them….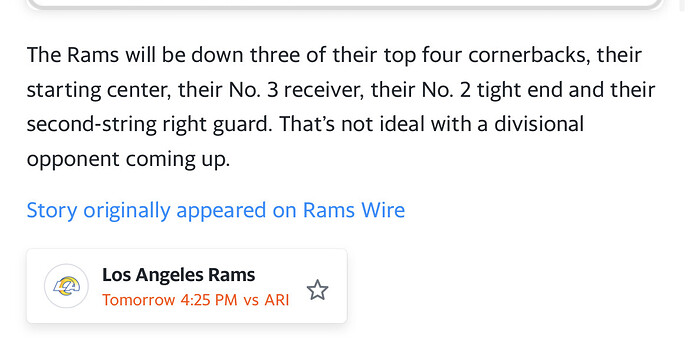 The Rams might lose this game but they can make up for it by beating Arizona in November. The new Call of Duty is scheduled to drop in late October.
I am trying to bring the Barbarian back. In everything.
if they can't get Will… Nolan Smith or Trenton Simpson wouldn't be bad consolation prizes at edge… plus Jalen Carter at DT.
Good teams like the Lions weather the storm and win anyway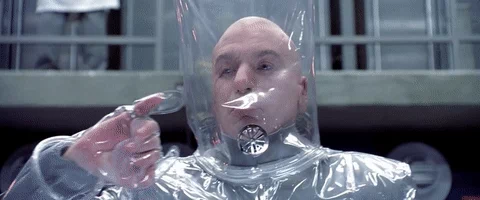 This is getting even more interesting after today
Could end up being a top ten pick.