Do you agree with this assessment?
Thanks for posting, it's a good read and a pretty good grade on Barnes to me the kid has ' it ' and we should hang on to him as one of our starters in the LB group.
I'm a chaplain at the Derrick Barnes Church of Blind Faith but eve I think that assessment was a bit too bullish.
I do think he ends up being a good starter and that could be as soon as next year but I also think his rookie year was uninspiring to the point where contingencies are necessary.
The changes their making to the defensive scheme should help Barnes in 2022?
It is clear Barnes is part of the solution at LBer. This staff choose to bring him along slowly and I like that. Derrick is 23 in May. But we need at least three quality starters and Barnes will pay a role here as a likely starter in 2022. But what about the other LBer positions?
Barnes seemed to play all over at Purdue. Derrick had 7.5 sacks his Junior season and none as a senior (Purdue only played 6 games in 2020).
If Barnes our future MLBer? Is he an edge LBer? Derrick didn't call plays in 2021.
Right now the Lions have one viable LBer on the roster and that is Barnes who was on a "bring him along slowly" plan in 2021.
Maybe Julian Okwara can play more of a strong side LBer role in 2022?
Josh Woods is back as a special team player and likely LBer depth in 2022 and I like that.
What I am interested in is what role might Barnes play in Detroit in 2022 AND if a Jalen Reeves-Maybin MIGHT be able to be a great weakside LBer here? Jalen has been hurt or miscast every season in Detroit. Jalen is a 230+ pound LBer who had 6 sacks as a Junior at TN in 2015. His Senior season was cut short by injury.
Would this team be crazy with Jalen as a weakside starter, Barnes in the middle and Julian Okwara as a SS LBer before the draft? I want a viable free agent starter but I would like to understand this new 4/3 base idea fully before I feel like I know what the Lions might be doing in 2022 with the LBer position group.
I said it in the "Bold Predictions" thread that not only will Barnes be a full time starter by seasons' end, that he will be an above average starter at minimum. Maybe not THAT bold but I feel that some of the fanbase cooled on him after the unrealistic hype coming out of preseason.
Just something about his ability and demeanor screams "It" factor.
I absolutely think that's plausible, I just think that a veteran FA plan B is warranted. Someone that is ideally a depth guy but can approach league average if we have to go that route.
I see it was written by "former scout" Daniel Kelly… so I won't waste my time reading it.
I have zero respect for his past "work" as a draft analyst.
Denver has 3 ILB's hitting FA. ""We have three guys who are unrestricted — Josey Jewell, 'A.J.' Johnson and Kenny Young. So all really good guys, starters in this league. They've proven that." It appears that they are leaning towards Jewell. This is where I would start looking.
How does this review square with his PFF grade…which was horrible.
I honestly don't get it with Barnes. I also see a high energy guy who makes plays and is around the ball alot, but obviously the staff and PFF saw something else.
Former LA Ram… though not drafted by them.
Young was acquired in the Marcus Peters trade… and then traded to Broncos mainly for financial reasons. I think he is pretty solid.
So Cap got a job writing for Sports Illustrated?
I understand. But this is a fan forum for discussion. If you're not willing to discuss, then don't comment. This is a free country.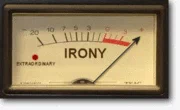 That's quite the glowing grade for someone who PFF had graded at an abysmal 30.3.
Right Snags. I have no issue at all with the Lions think the jump for Barnes in year two will be significant. I think Barnes is going to be a whole lot better. But as much as we are all free to criticize Dan Campbell Dan isn't going to play someone barnes who Dan thinks is worse!
Derrick Barnes didn't play a ton because he wasn't ready to play a ton. I am cool with that. I really like Barnes, I love the pick even with a trade up BUT…Barnes isn't someone who has arrived at all. He MIGHt be really good still.
The Lions know what they have in Barnes and I think Derrick will have a significant role in 2022 but I have no idea what that will be. Starter, key rotational player or even inside V. outside player are all unknown. I'm glad we have him but I don't pass up a viable free agent starter who we love OR a draft pick who would be an upgrade. I like Barnes being here but I'm not sure anyone knows what his floor/ceiling is yet.
I'm not a fan of SI. I would grade him lower, C level. He flashes some and he was a liability in other areas. I am a big fan, bought his jersey. But his tape was very uneven. Not good enough to warrant a B. People I have talked to would say C area. He has a lot to prove going forward.
I am willing to be patient wit Barnes, he's still learning the position as he played a lot of DE in college.
And I would expect him to add 7-8 lbs of Man weight/strength and keep his speed. I have HIGH hopes for Barnes.
I would have given Barnes an A. Let's see what happens with coach DeLone gone, by the way that was predictable. His handling of Barnes left a lot to be desired, and I believe it played a major role in the decision to let him go. I believe Barnes will flourish with a coach who shows confidence in his play. All the rumors about Barnes' inability to play the pass came from somewhere, and l believe it was coach Deleone, but the entire years film review showed something different. I agree with this article 100% and next year will confirm my 2021 suspicions of coach Deleone.