Comical at best! Is PFN that clueless?
You can manipulate stats to make them say whatever you want.
Also takes no account of surroundings.
Goff is much higher than that, but also capable of rising more.
He is learning leadership far more than most realize.
He is LITERALLY not the same QB he was even at the beginning of the season!
Growing damn near weekly!
Bs stats who cares. the guy is the qb end of discussion
They have Jacoby Brissett in front of Goff, so we can all be sure to never give credence to anything PFN ever says again
As they said they really punished him for his lack of off schedule abilities. They took it to far with the ranking but it is one of the main issues I have with his game. Though he improved a bit in that facet.
Just a ridiculous ranking.
Looking up the guys credentials it appears he's a Vikings and Minny writer that dabbles in NFL league wide stuff. I'm glad he didn't quit his day job.
I don't think they even used stats. It was strictly opinion.
This is the extent of the commentary:
"Like Purdy and Garoppolo, Goff takes advantage of an excellent supporting cast to help produce on offense. He doesn't process as quickly as the other two, and his accuracy is not quite up to their standards, but he does have a good arm and an understanding of what he needs to do. If he could create off-book as well as Purdy or some of the other quarterbacks on this list, he'd be ranked much higher."
Even if you hate Goff and want his replacement this year, I think you can see that as bunk. I read that and suppose the author never watched a game this year.
Yeah online rankings are like consolation prizes for fans of shitty teams. Who cares? Results are all that matter and the results were really promising this year.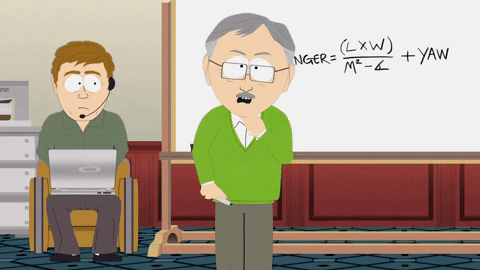 These are the kinds of rankings you get when someone barely watches any film and just goes off what the media narrative is and what they think they know. In the end it's all just click bait.
I'd argue the ability to process quickly is Goff's biggest strength and I'm not his biggest fan
I believe a part of this is Goff's ability at the presnab read. He studies the game and film, one thing about Goff is his smarts.
As far as the ability to process, he falls a bit short after the snap, he can be confused if the D mixes up the play from his read.
This site is complete dog shit
I can't argue with you on that. But, it's the offseason. Beggars can't be choosey.
I disagree here…
Goff - outside of one bad year - since high school - is a born leader.
Rams destroyed that internal confidence through thier HC.
Our leadership is simply helping restore him to his true self, who he was before mcvay ruined him
Here's what I would like to know. Where did Goff rank on PFF's end of year ranking by position
This is absolutely his weak point.
I would argue it's the one that fans should have the least problem with. You just have to make sure that you have an OC that can adapt his playcalling to the situation and personnel on the field. Don't be Mike Martz and call a bunch of 7-step drops if the OL can't block, for example.