Hutch and Houston say, "hold my beer".
Fields must have a hand injury because he sure can't hold onto the ball. His nickname should be "Butter Fingers" or "Mr. Fumbles"
Guess I should have added "so far"
Not only were they very good signings, but it's also great roster construction by Holmes.
Is that because they had to because our DB's were that bad or the defensive alignment Glenn wants to run?
Glenn likes the 3rd safety over the 3rd LB so far. But he started with zero talent. Worst in the league. Then we cut everyone decent because they were old or didnt fit the new new. Then we drafted some talent. He still needs more before we will know what he actually wants to do lol
Once Bears traded the 1st pick away….
they became unable to sign Lamar to an offer sheet under franchise tag rules.
They could still work out a sign and deal trade though…
Hold on, what's this rule!? I'm confused. Why couldn't they trade the 9th overall pick this year and next years 1st. It's 2 firsts I believe for the non exclusive tag.
Interesting. Thanks for sharing
the master mentioned this recently….
and I think I remember reading it as well…
.
Interesting so it has to be their original 1st. Did not know that.
Me neither, not sure I understand why though!?
Could just be a leftover over-officious rule from a bygone era. Like when teams couldn't trade their comp picks, which never made any sense.
That was so dumb…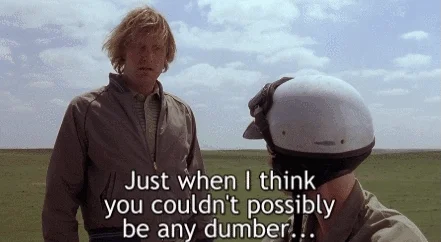 I would guess that is intended to keep a team from trading all the way down the 1st round just before signing a player on the tag…
so it kind of makes sense….
but also shows how much it… sucks to suck.
Agree with most here — we will most likely draft another safety this year — and that is fine.
As has been mentioned, Holmes has a knack for drafting safeties, so I have confidence he'll get his guy.
This team is already set up for a great 2023. The rookies are going to really fill out the roster. Maybe 2 or 3 starters and a bunch of quality depth.
Depth — it's about time we can use that word for the Likns!!
Never understood not trading comp picks, but I do get this. If the Bears wanted to do an offer sheet, they could just keep trading down until they get KC's #32 pick in the draft.
The other caveat is that the Bears could wait until after the draft and do an offer sheet then (with 2024 and 2025 1st rounders).
Still don't think anyone is going to do an offer sheet for him. If there was no match potential, you would have had one done by now.
So what if Lamar says I aint playing on the tag!? Then what?
He sits out. He would have to show up and play the final six games of the season so that he would accrue another season toward free agency. He would only earn 33.33% of the tag (6 out of 18 games), but it would require Baltimore to place a 2nd tag on him.
If Lamar was to sit the entire year, he doesn't earn a season toward UFA and Baltimore could reapply the 1st franchise tag on him.
Playing 6 games would take some serious balls, I'd kinda respect that.