That might keep him on the team the more I think about it
Yes, but the player will still get paid. Typically you would see an injury settlement of some sort
We are going deep now, but how do injury settlements impact the salary cap!? Don't teams have insurance for some of these serious injuries?
I really don't know how that works.
Pretty sure the settlement amount counts against the cap. How it's amortized I'm not quite sure. Anyone smarter than I know this? now I'm curious to know more as well
Don't think players that are cut count toward comp picks. Only chance to acquire a bean for Romeo would be to trade him.
Wait, so this means after we trade for Jalen Ramsey, we could still have $20M ish in shopping money?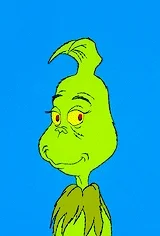 I assume this isn't counting resigning our own guys though.
Been a while since you used that one…
In the 3-4 Charles Harris is great at getting the QB. He's been out of place his entire career, except 2021 and he was stud.
I like the guy, if there's a savy gm out there for a 3-4 team, they should scoop him from us.
Another win win trade for all
Big V - On a restructured deal, even if he is the backup RG/RT by seasons end and we get rid of Stenberg & Nelson …that's a massive upgrade to the unit as whole
Decker Eze
Jonah Skipper Kayode
Ragnow
Rookie RG Kraemer
Sewell Big V
A must move if Evan Brown gets paid like glasgow and walks
Hasn't been a player (or players) for us to acquire that needed it.
And you know why?
Because for the first time since 2017 we weren't exclusively talking draft picks in November!!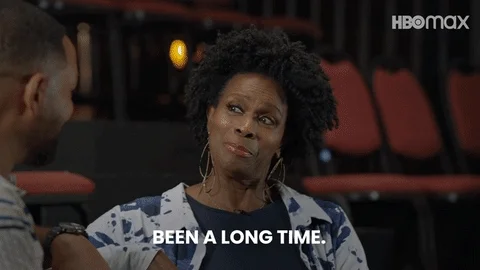 C'mon man. I provide a path to SB victory next year and you call out a technicality? But you are correct man. Give me Josh Jacobs with that money, give Houston his snaps and the NFL can keep the extra 4th round bean. Still good with that.
If you watch what his responsibilities he wasn't responsible for setting the edge every time. They also used him upright at SLB and in stack formations. They definitely moved him around to create mismatches for him.
Yes he's predominantly a rush LBer but he does it in a manner that allows them to mix packages without being a liability if he's given responsibilities like gap integrity.
We needed a mixed bag of Barnes, Houston and Rodrigo to accomplish what Harris does and we were more predictable as a result.
Seems like Houston won that position of rush/SLB
Julian back on the low for another year.
While I do like CHarris, seems like a trade is a win win win for them us and him
Edit- that day 3 pick could be our next Kicker or Backup QB
Fair points Air. I can't say I did the studying, so I'll lean towards what you are saying. I will say that we need more Houston on the field and we aren't sitting Hutch. So that will cut into Harris' time and rightly so. JOk is a better coverage option that can still be a flamethrower and at much lower cost. I like Harris, heck he was one of my guys I heavily scouted and wanted out of Mizzou. But he was a pass rusher then, and he still is. Not that he hasn't expanded his game under AG, he has. I'd like to keep him, but if we do add a top 10 pass rusher in the draft, and that is in BH's calculus, then it wouldn't surprise me if he's a cap casualty. There are at least 3 guys that are top 10 worthy EDGE's. If BH thinks they are better than Harris, then moving on could be possible. I wouldn't go that route, but that's just me.
disgusting, bro.

Houston will eat into Harris snaps and vice versa. But I expect to see situations where they are both in along with Hutch. Harris in a stack LBer role and Houston and Hutch on the edge.
Think of it this way. In 2021 the Lions defense improved when they figured out how to best use Harris.
In 2022 the defense declined without Harris even with Rodrigo playing the stack role well. But when Houston came on the defense started to improve again.
I think that shows the importance that Harris and Houston bring.
Romeo however might be the odd guy out. He's the guy whom we could replace with a rookie edge guy.
And now you got 3 legit pass rushing threats. Especially when we get into 3rd downs and passing situations. Bring back Cominsky, who got a ton of pressures last year and you can run a nascar package that consists of Hutch, Houston, Harris and Cominsky. So many possibilities with stunts and twists with those 4.
True on all this, but Romeo is one of the few guys who is both stout against the run and a menace in the pass rush. Like you said earlier, there is value in not having to telegraph what you are doing based on the personnel you are fielding. Romeo is a guy you can do that with. Have we just come to the conclusion that we don't need an EDGE player at 6? Maybe we should just move up a few spots to take Carter and be done with the thing!
True
I guess the real questions for me on Romeo are.
Can he return to form? Achilles injuries aren't easy to come back from.

Will the Lions resign Comish? If they do Romeo should be cut.

Paschal was drafted last year and he's going to take snaps at DE & DT.
What's nice about Romeo is he can line up at End, SLB and DT and be effective doing so. He is a good player for sure when healthy…. But ….
Will he return to form and if Comish is back and the Lions draft a rookie. He suddenly becomes expendable.
Personally I think there's less than 50% chance Romeo is back.