Since Goff remains the hot topic. Let's run with it.
Who would you rather have and why?
I'm surprised at the lack of interest. Josh Allen is the next Aaron Rodgers, I thought?
There are people out there who think Jared Goff is a better QB than Josh Allen?
Goff did more with less on the Rams.
And, his stats for 2022 are better.
I think that if your opinion is that Jared Goff is a better QB than Josh Allen you are in the extreme minority on that view. It may be why you aren't getting more responses.
I'll bite…
No, there isn't a world that exists where I take Goff over Allen.
And if the Bills called Brad right now and said "Goff for Allen, straight up" they'd have Allen's jersey available on the website before he hung up the phone.
Lols there's no debate Jared Goff by a wide margin. This is a Lions Board.
Allen can run way better. But goff has taken a team to the SB.
Just for fun: Goff went to a Superbowl at 24. Allen is 26 and hasn't been to one yet.
If Goff has a defense in September and October, you could say the same about him. No?
Allen doesn't seem to be able to get it done in the playoffs. He's 0-1 in the Conference finals. Never sniffed a Super Bowl.
And, Goff's '22 stats are better.
What makes Allen better?
Allen is clearly a better QB right now because of the dual threat combo, however Allen takes a lot of hits in the running game and has no idea how to slide. That shit will catch up to him at some point. Goff is a pocket passer and is 28 years old. Allen is 26, I wouldn't be shocked Goff has a lot longer career based on how different the 2 guys play.
Goff's passer rating was better, sure. But Allen had almost 800 yards rushing. Allen had 42 TD's passing and rushing combined. That's elite production and he did it in only 16 games.
I knew it was going to come down to his legs.
Who was the last running QB to win a Super Bowl?
He's not a running QB though, he passed for 4200 yards and 35 TD's. He does both brother!
Mahomes would be the last guy to win it who plays similar to Allen.
In isolation I'd take Allen 10 times out of 10
With this Lions team right now I don't think I trade. And that's probably crazy but I like what Goff, Johnson crew are cooking up together and I want to see what next year holds
Goff got traded for turning the ball over too much…
now Allen turns the ball over more than Goff…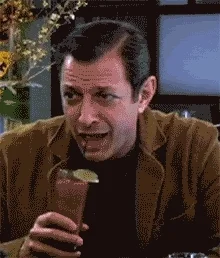 Do you watch the games or just look at stats ?
No doubt about that, but, I'm not alone in my reasoning, as you can see.
I think they are very comparable. Some folks (especially in the media) are enamored with flash. Allen has flash for miles. I totally concede that.
Goff's first 4 years in the league compared to Allen may not have the flash, but, he has the wins.