I think they're pushing it with Jalen Carter huffing and puffing, some people at the pro day said he was struggling with cramps, that's completely different then the ESPN article they said about him
I'm not ngl I'm super worried with all the stuff unfolding with Jalen Carter but he's too talented and every time I watch film against the top guards and lineman in this class and how he basically man handled most of them I wish we take him lol.
If there's any place I would want him to be it'll be in Detroit with this culture and what we have set up here, end of the day dudes 21 and been going thru a lot and probably stressed tf out and all the pressure is getting to him. I think I'm back on man… I'm not out on him, ■■■■ it let's take the chance with the environment we have here and get the best player in this years draft… I would have been overthinking this if we didn't make those 2 signings at CB but I think it's a risk I'm willing to take. I will now change the title
It'll just sting if we let him go and Chicago get him at 9 or Philly at 10 and thinking damn man, these guys took the chance on him, then watch him have a hof career in our division lol
In the video I watched he was huffing and puffing. Right beside him was Nolan Smith breathing just as hard.
How'd you do on the position drills!? Did you quit half way through, refuse interviews and go home like Carter!? haha
Isn't cramps what you say when you're out of shape and huffing and puffing? I bet that came from his agent.
I don't want Carter but hopefully the Lions brass got to view some of those other Georgia players: Kenny McIntosh, Darnell Washington, Stetson Bennett, etc…
Once Carter gets handed millions of dollars, do we suddenly expect his conduct/behavior to improve?
While I'm sure Sewell and Hutchinson have changed being multi millionaires now, it sure is hard to tell from the outside. I have no problems having either of them being the "face of the franchise". Hard work, character, discipline.
Once again, that's why I think Gonzalez (if he makes it to 6) is the pick. Looks the part. Strong athletic family structure.
I mean he played at Georgia, he's probably already got millions right!?
And look how he's behaved
I just don't think people are as high on Richardson as the combine suggests. Dude will have the 4th lowest completion % in the history of the league. You never see a mediocre college QB light up the NFL. I think we are stuck at 6.
Richardson looks like a TE trying to pass the football. I swear I saw him trying to aim the ball during the drills. At least Malik Willis has a natural throwing ability. This guy is going to be bad.
If Dan wants Jalen Carter then I really want Jalen Carter.
I think Dan is a confident guy and I think he believes we have a locker room that can handle some projects. I just don't know if he believes in Jalen Carter. I think Dan would have a ton of impact with a pick like that. The evaluation part is a no brainer.
He's (IMO) A LOT more talented than anyone that's likely to otherwise be there.
If we can't trade back, I'm hoping we take the plunge with Carter.
I see a natural passer when I watch Richardson, but I certain respect your opinion. And its also alarming if that's what he is. Because that was the knock on Blake Bortles. No matter how good he looked at times, he was still "just a TE with an arm." That is what one analyst called him.
It's Anderson, Carter, Stroud, Young and Richardson, in that order, at 6 for me… Not saying that's what I think they'll do, that's just what I would do. Carter is the missing piece to this defense IMO, he's the best player and also happens to plays the position where the Lions have the biggest need.
For some reason I still think they go Tyree Wilson, I'm less convinced since they resigned Cominsky though…
Yeah I see Richardson as a much more natural thrower of the football than Willis. That seems to be the consensus amongst most national draftniks as well.
He still may bust of course. But I do think we have the infrastructure in place to give a guy like that the best shot possible.
Well this is pissing in the wind, he didn't kill anyone, that's just the judgemental picks on here trying to convict him because they they don't want him.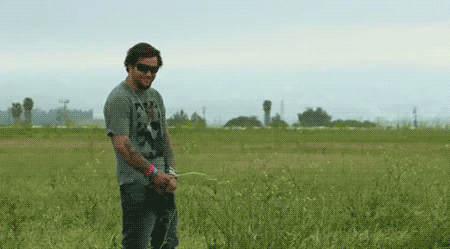 No but people like you will say it so you can convince yourself your right.
Lol this show you have no idea what your watching.